Condominium Vs. Townhouse Investment 2023: Which is Better?
Property Details
Condominium and townhouse living are extremely popular. It's especially true in cities, where restaurants, coffee shops, and retail malls are all walking distance!
Perhaps you're a first-time home buyer looking for a terrific location at a reasonable price or you've grown tired of the responsibilities of having a larger home and are ready to downsize! In either case, living in a condo or townhouse gets you thinking.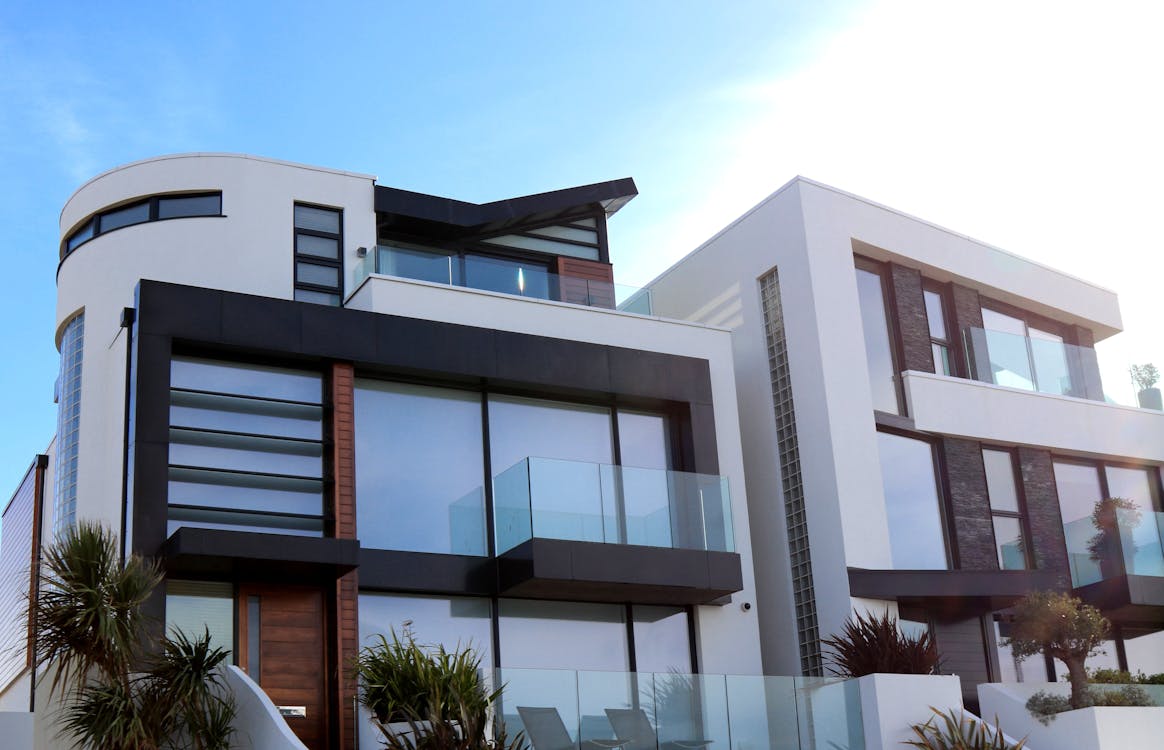 What Is a Condominium?
To begin, what is a condominium? The type of ownership defines a condo (short for condominium). Condos are typically in a building with comparable units next to one other, similar to an apartment building. The distinction is that instead of renting, you own the interior of your unit. You could be thinking to yourself, "Are they worth the money?" Is one superior to the other? What exactly is the distinction between a condo and a townhouse?
We'll explain the differences between condominiums and townhouses and help you compare the advantages and disadvantages—including the costs!
The rest of the building is shared by all inhabitants, who pay fees to a homeowners organization (HOA). The HOA is responsible for all essential maintenance and insurance outside your unit. This includes the structure, landscaping, and common areas such as swimming pools or leisure halls.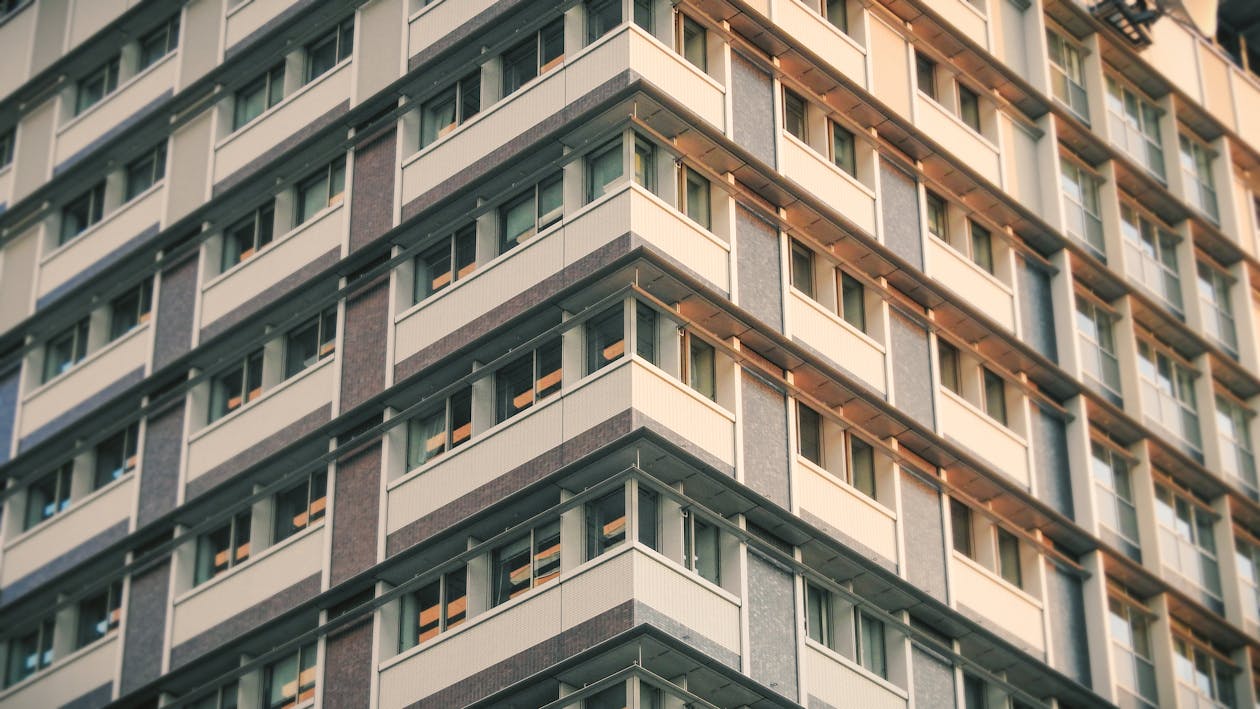 What Is a Townhouse?
A townhouse is a type of architecture known as a townhome. It's a multilevel dwelling that shares walls with adjacent homes on one or both sides. You own the interior, exterior, and land on which your townhouse rests if you own it. As a result, you have greater freedom—and more responsibility—over how you utilize your property.
HOA fees are common in townhouses, just as they are in condos. On the other hand, the HOA costs solely go toward community amenities and perks, not the upkeep of your townhouse.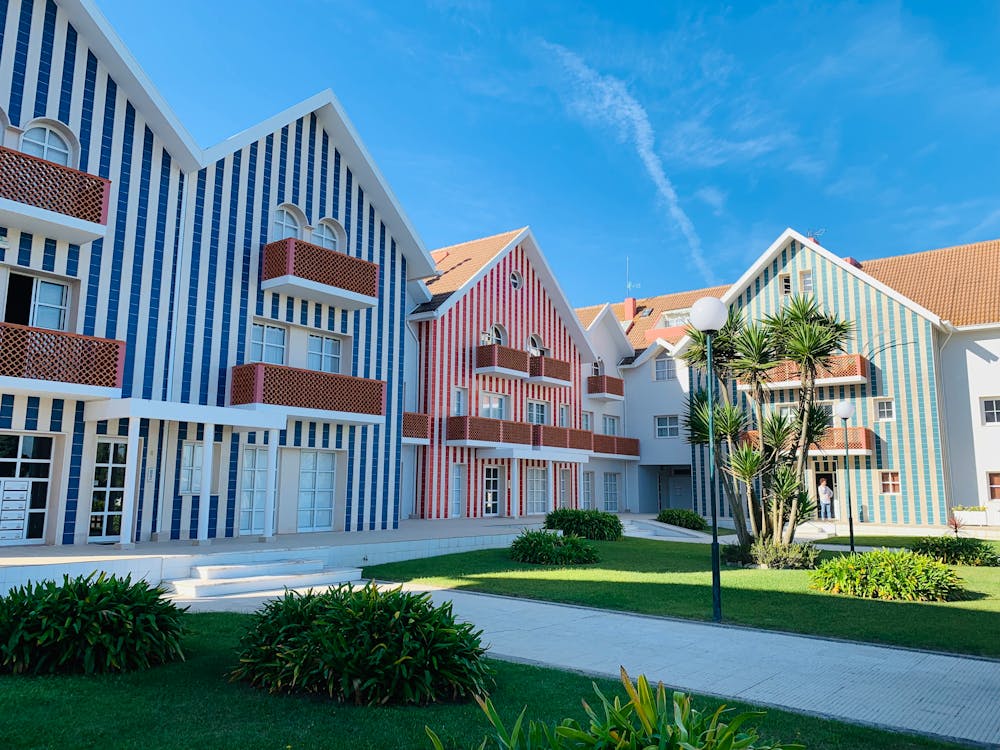 What Is the Difference Between Owning a Condo and Owning a Townhouse?
Let's talk about money now. A townhome will usually have a higher listing price than a condo because it has greater space.
Like any other piece of real estate, the asking price of a condo or townhouse does not tell the whole story. A condo mortgage, for example, often has a higher interest rate than a townhouse mortgage. Is the townhouse, on the other hand, a better deal? Certainly not. It all depends on what you want and how much money you have.
You'll need to look at home insurance, property taxes, and HOA fees to understand better how much owning a townhouse versus a condo costs.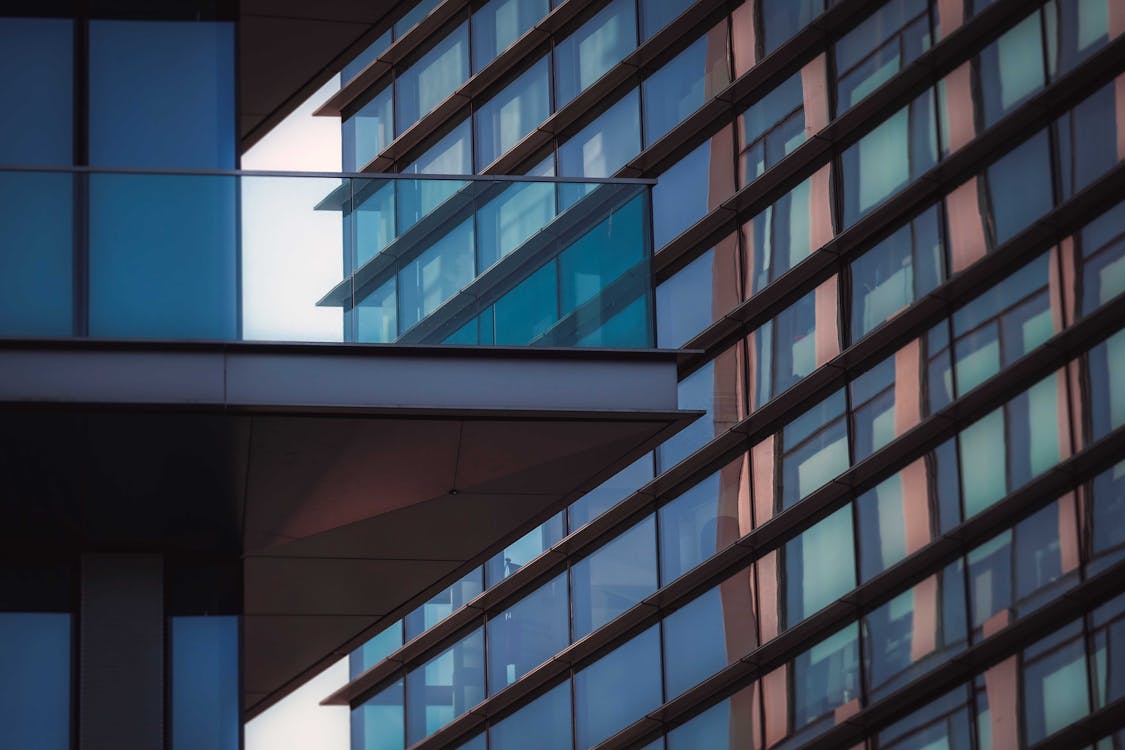 How Does Condo and Townhouse Insurance Work?
Even if you're buying a condo or a townhouse instead of a house, practically every lender now mandates homeowners insurance when you take out a mortgage. The right coverage will pay for large expenses incurred as a result of catastrophic catastrophes such as:
Damage from fires, hurricanes, and other natural calamities
Replacing items that have been stolen
You'll be covered if someone sues you after being wounded on your property.
Condo Insurance
Because condo insurance covers the interior of your unit, it is far less expensive than insurance for a detached single-family home.
Keep in mind that condo insurance only covers the contents of your unit. For example, if your building requires roof repairs during a severe storm, the HOA's building insurance will pay for them. But what if you ignite a cooking fire inside your condo by accident? Homeowners' insurance coverage is a must!
Townhouse Homeowners Insurance
Townhouse homeowners insurance includes the same inside coverage as condo insurance and coverage for the exterior of your home and the land it stands on. Townhouse insurance may be more expensive than condo insurance in the same area since townhouses require extra coverage.
What Are the Differences in Property Taxes Between Condos and Townhouses?
It's impossible to avoid. Property taxes must be paid if you own real estate. While tax rules vary by state, property taxes are determined by the assessed value of your home and the local tax rate.
When you purchase a townhouse, the government will send a property assessor to estimate its value. They'll think about stuff like:
Square footage
How much land do you have?
Rooms available
Neighborhood
Multiply the assessor's number by the local tax rate, and voila! That is the amount of property taxes you must pay each year.
Most mortgage lenders prefer that you combine your mortgage and property tax payments. Your taxes will be spread out over a year rather than being slammed with a large amount all at once! You won't have to worry about it since the lender will retain the tax money in a separate account (called an escrow account) and pay the government when it's due.
You'll probably pay less in property taxes if you own a condo than if you own a townhouse in the same neighborhood. Because you're paying taxes on a lesser location, this is the case. Condominiums are often smaller than townhouses. Furthermore, while your condo property taxes cover the costs of communal spaces in your building, you're sharing those costs with the other residents. If you live in a townhouse, you are completely responsible for the property taxes on the land on which your home is built.
What Are the Differences in HOA Fees Between Condos and Townhouses?
An HOA (homeowners association, for short) is a group that works to keep a community's standard of living up to par. They decide how to maintain the shared common spaces, such as who to employ for landscaping and how much to pay them, and everyone in the neighborhood contributes to the cost.
Which HOA fees are more expensive: condominium or townhouse?
A condo will almost certainly have a greater HOA cost than a similar-quality townhome in the same region. Because condo HOA payments cover more, this is the case. A condo HOA fee, for example, might cover:
Repairs and insurance for the structure
Gyms, dog parks, swimming pools, parking lots, and rooftop hangouts are available.
Video monitoring, front desk attendants, parking garage attendants, and special key fob access to certain building areas are all part of the security package.
Garbage collection and snow removal are examples of services.
Unless you live in an elite neighborhood, your typical townhouse HOA doesn't offer as many benefits. Instead, it will focus on gardening, trash management, and snow removal. Additionally, because you are responsible for the exterior of your townhome, upkeep costs should be reduced.
Whether you're buying a townhouse or a condo, do your research and determine how much the HOA will cost you before you buy!
Oh, and consult a professional before making such a significant financial decision! A knowledgeable real estate agent can assist you in learning all of the relevant tax, insurance, and HOA information.
What Are the Advantages and Disadvantages of Owning a Condo vs. a Townhouse?
Condos have lower list prices, home insurance, property taxes, and maintenance costs than townhomes, but they may compensate with higher HOA fees and mortgage rates.
However, money isn't the only factor to consider when purchasing. Make sure you consider these advantages and disadvantages as well.
Pros of Condos
There will be more community living. You'll run into your neighbors frequently in a condo because you utilize the same building entrances and exits, gym, trash depository, parking lot, mailroom, etc. Some HOAs even host community events, providing you with plenty of opportunities to meet new people.
More assistance from your HOA. Your HOA manages your condo building's services and upkeep. Do you have issues having packages delivered? Do you want to begin recycling? Speak with your HOA. They're hiring the front desk staff and deciding what amenities to provide.
Home maintenance is reduced. You only have to worry about the inside of your condo. But what about exterior repairs, yard mowing, or pool cleaning? Professionals hired by the HOA will do that.
Cons of Condos
There's less privacy. You might not like the tight quarters of a condo if you're a private or introverted person. Especially considering you can have neighbors on both sides and above you. (Pro tip: During your walk-through, inquire about the thickness of the walls and flooring and pay attention to what you hear.) That will give you a better understanding of the soundproofing of the walls and floors.)
More contact with your (perhaps bad) HOA. Your HOA is only as good as its management. Prepare to be disappointed if your HOA is made up of jerks who act like they're still in high school and don't know how to manage money. A bad HOA could make you regret ever moving in.
There's less room. The interior of your condo will most likely be smaller than that of a comparably priced townhouse, and there will be no private outside areas. So, if you want to hold a BBQ with only your friends and family, you may need to negotiate with the HOA to reserve a common space—for which you may be charged a fee.
Cons of Townhouse
So, we've looked at the advantages and disadvantages of condos. What about condominiums? Take a look at this:
More personal space. Do you want to be able to live in your own home instead of just down the hall from Mr. Jones? Do you want to go outside without running into Mrs. Green, who will invariably tell you a 20-minute anecdote about her dog? A townhouse is the best option if you want a property that feels more like a home than an apartment. (Again, make sure the walls are soundproof to appreciate the peace truly.)
More space—but not excessively so. Most townhouses have more rooms than condominiums, and they frequently feature yards, allowing you to enjoy the outdoors while also giving your children and dogs more space to run around. If you need more space than a condo, a townhome is a terrific choice. However, because the yard (and the townhouse) are still smaller than a detached single-family home, there is less cleaning and lawn maintenance. Score!
You'll have fewer interactions with your HOA. Don't get us wrong: HOAs may be a big part of townhouse living. They aren't as involved as they are in condo communities. As a result, there may be fewer rules and lower fees.
Cons of Townhouse
Townhouses are an excellent compromise between apartment living and homeownership. They aren't ideal, though. Here are some disadvantages to consider:
There is less of a social relationship. It's simpler to isolate yourself in a townhouse. Attending neighborhood events or getting to know your neighbors may require extra effort. Otherwise, you risk becoming estranged from your community.
More housework is required. More room equals more potential issues. It'll be up to you to figure out how to solve them. If you're not sure you can manage house maintenance on your own, see if your HOA has a list of recommended plumbers, contractors, and other professionals.
You still have a homeowners' association. You may have fewer interactions with your HOA than in a condo, and they won't have much input over interior upgrades. But you're not fully free of responsibility. Whatever you do outside will be noticed. So check with the HOA before replacing your mailbox with one that matches your taste.
HOA Benefits and Drawbacks
You'll have an HOA whether you buy a condo or a townhouse. The basic function of an HOA is to maintain and promote the market value of your neighborhood. As a result, they have laws about gardening, decorations, paint color, care, and anything else that could impair the attractiveness of your neighborhood.
A sensible HOA will not try to run your life for you. They'll try to avoid circumstances in which one person's sloth or unique taste devalues their neighbors' property values.
Even yet, there are HOAs that are unreasonable and power-hungry. Before you buy:
Ask the residents if they are satisfied with the HOA.
Determine how much your HOA fees are expected to increase each year.
Examine what services the HOA offers and how much it costs compared to other areas in the region.
The last thing you want to do is comply with absurd regulations or pay for services you don't require. Remember, the HOA is intended to assist you, not make your life difficult. A well-managed HOA can also make ordinary living feel luxurious.
Ready to purchase? Speak with a Real Estate Expert!
If you're considering purchasing a home, contact a real estate agent who can assist you with the process. They'll assist you in finding the ideal home at an affordable price.
Please speak with our preferred industry experts. They excel at serving clients and will assist you in balancing the advantages and disadvantages of a condo over a townhouse, even if it means less money in their pocket.