Expert Opinion: How to Spot a Fake Real Estate Company in Lagos this 2022
Property Details
Have you ever considered how to spot a fake real estate company in Lagos? Perhaps you're looking for information on how to spot a fraudulent real estate agent or verify an estate agent on the internet. This article will provide you with all of the knowledge you need to spot a phony real estate company in Lagos and elsewhere in Nigeria.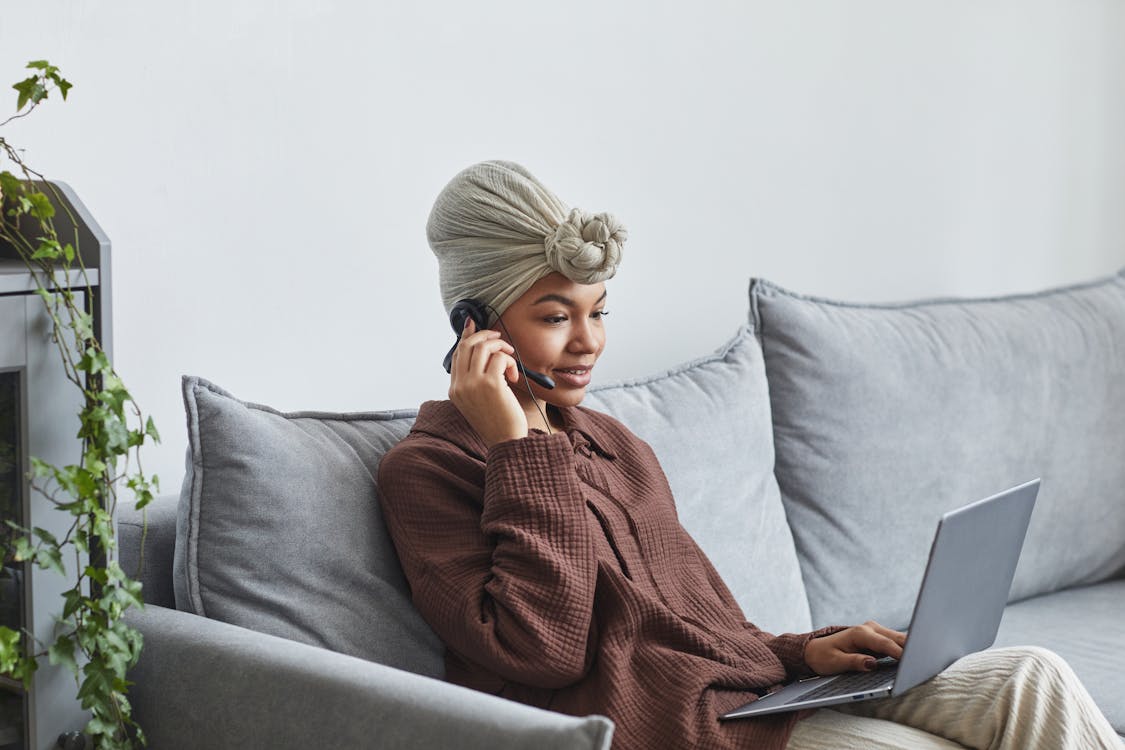 How to Spot a Fake Real Estate Company in Lagos
Many agents, both actual and fraudulent real estate developers, have begun to take advantage of the real estate sector now that it has begun to boom and appreciate. As a result, investors trying to separate the wheat from the chaff face significant difficulties.
Do you want to discover if a real estate agent is trustworthy? The methods for detecting a phony real estate firm or developer are listed below.
1. Legality/Registration of the Company
To run a legitimate real estate business in Lagos, Nigeria, you must be registered with the Corporate Affairs Commission (CAC). As a result, distinguishing a phony real estate firm in Lagos from a legitimate one is simple.
Before investing with a realtor, make sure the company is legal and registered with the commission listed above. By requesting their registration numbers, you can spot bogus real estate developers. They will readily give out their registration number if they are genuine. This is one of the important steps in spotting a fake real estate company in Lagos.
If you have any doubts after they have given you the registration number, you can visit the CAC office in Nigeria with their registration number to verify their legitimacy. Even better, you can engage a lawyer to verify the integrity of a real estate agent on your behalf.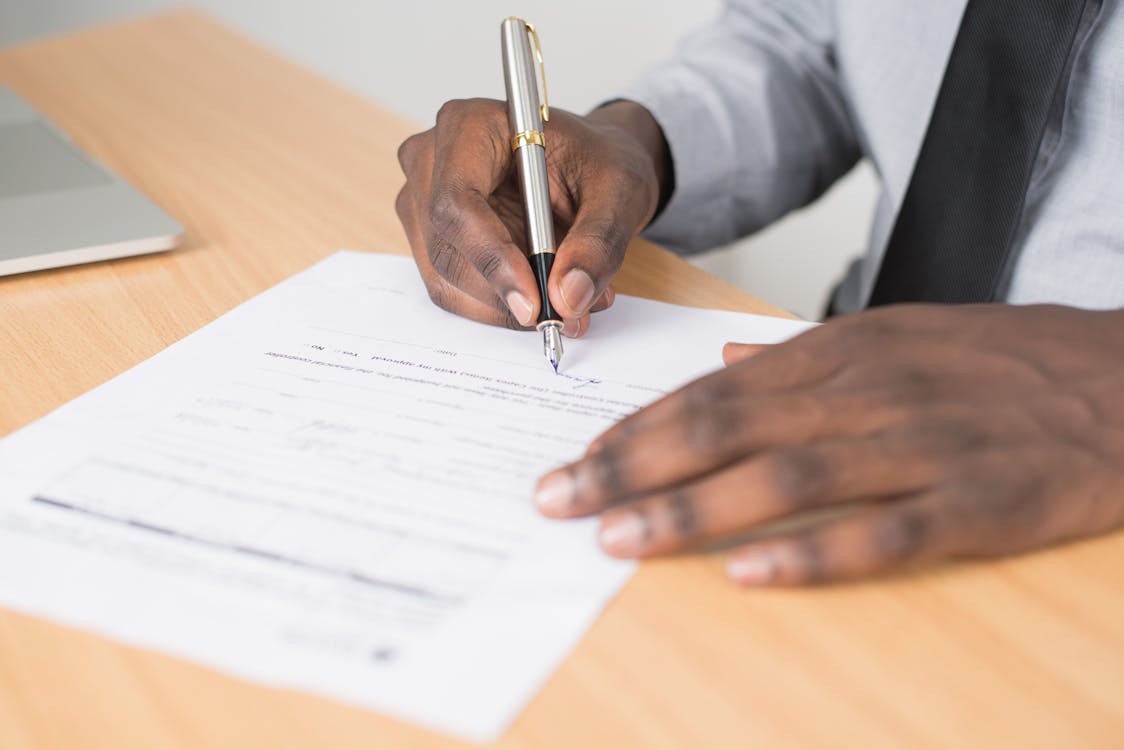 2. A license to sell real estate
Genuine real estate agents or firms will be permitted to sell and purchase real estate. The many bodies and associations in the business mostly recognize them. As a result, it's simple to spot a phony real estate agent or firm.
You can verify the estate agents by asking for their license before engaging in any deal with a real estate developer. The Real Estate Developers Association of Nigeria (REDAN), the Estate Surveyor and Valuers Registration Board of Nigeria (ESVARBON), and others are among the organizations that issue realtor licenses. Before investing in a property, check to see if your real estate developer is a member of any following organizations.
3. Office and Company Branding
The majority of impostor realtors lack a website or a consistent brand. You can spot phony real estate agents in Lagos, Nigeria, by comparing information on their websites, such as official phone numbers and business addresses. A bogus real estate business can also be identified by its bank account name. A fraudulent real estate agent may supply you with a bank account that is not the same as the one you are used to.
All of this information is consistent among most authentic real estate developers. Before buying real estate, make sure you pay through the proper channels and double-check these minor facts, such as the seller's e-mail address.
You can also go to their office to ensure they are who they say they are. Before investing with such agencies, see the office environment and verify its genuineness.
4. Verification of the Land
Another approach to spot a phony real estate company in Lagos, Nigeria, is to double-check the land or properties you're interested in purchasing. Visiting the land register is one way to verify land in Lagos or uncover false land documents. You can go to the Alausa land register in Lagos to verify your land documents, or you can pay a lawyer to do it for you.
It's easy to feel compelled to save money by not employing a lawyer. However, hiring one will protect you from complications that may develop due to dealing with shady real estate agents.
5. Agreement Between Buyers and Sellers
Before paying for a new property, a realtor must produce the buyer/seller agreement. Genuine real estate developers will offer you all of these. However, a phony real estate organization may struggle to do so.
When you receive this paper, make sure to double-check everything about it. This includes the company's emblem, official name, a signed agreement, the name of the seller, and other important details. The Buyer/Seller Agreement is a legal contract that outlines the transaction terms between the two parties. As a result, could you not take it lightly? Make sure you thoroughly check it or pay a lawyer to do it for you.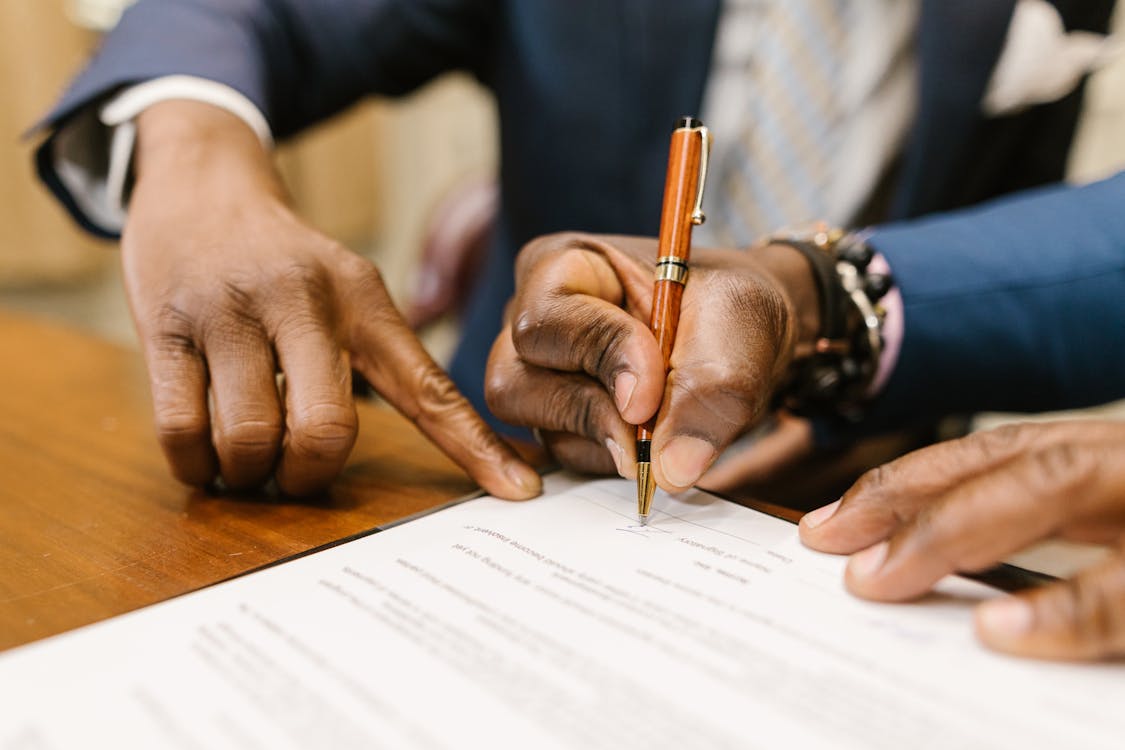 6. Payment information and communication methods
As previously stated, most trustworthy and authentic real estate agencies will never connect with their consumers through a personal account. As a result, spotting a fake real estate company in Lagos, Nigeria, is simple.
Paying into a personal account other than the company's official account is not a good idea. It would help if you did not listen to a realtor conversing with you or calling you on a phone number other than the one listed on their website. If you communicate with someone like this, there's a good possibility you're dealing with a phony realtor.
7. Property Inspection
Do you want to discover if a real estate agent is trustworthy? Request that the realtor drive you to the property. A genuine agent will agree to this, whereas a fake real estate company in Lagos will refuse.
When inspecting a property, it's a good idea to bring along some friends or hire a lawyer. You can use this to determine whether or not they are genuine real estate agents.
Using the recommendations above, it's simple to spot a fraudulent real estate company in Lagos, Nigeria. Make sure you follow all of these guidelines and avoid any investment opportunity that appears to be too good to be true. Only the correct and legitimate real estate company can offer good earnings from real estate investment.
How Can You Prevent Fake Real Estate Company in Lagos
How can one avoid being a victim of real estate fraud? To avoid real estate fraud, it's not enough to look at the property's condition; you also need to know how it was purchased, which is why we've written this post.
Purchasing a home is one of life's most significant decisions. As a result, it is critical that anyone planning to purchase a home read this article thoroughly to prevent becoming victims of real estate scams.
Experts warned that there is a possibility of being a victim of real estate fraud while buying a home and in other types of operations or investments; therefore, it is vital to consider some fundamental aspects to prevent falling into the hands of criminals.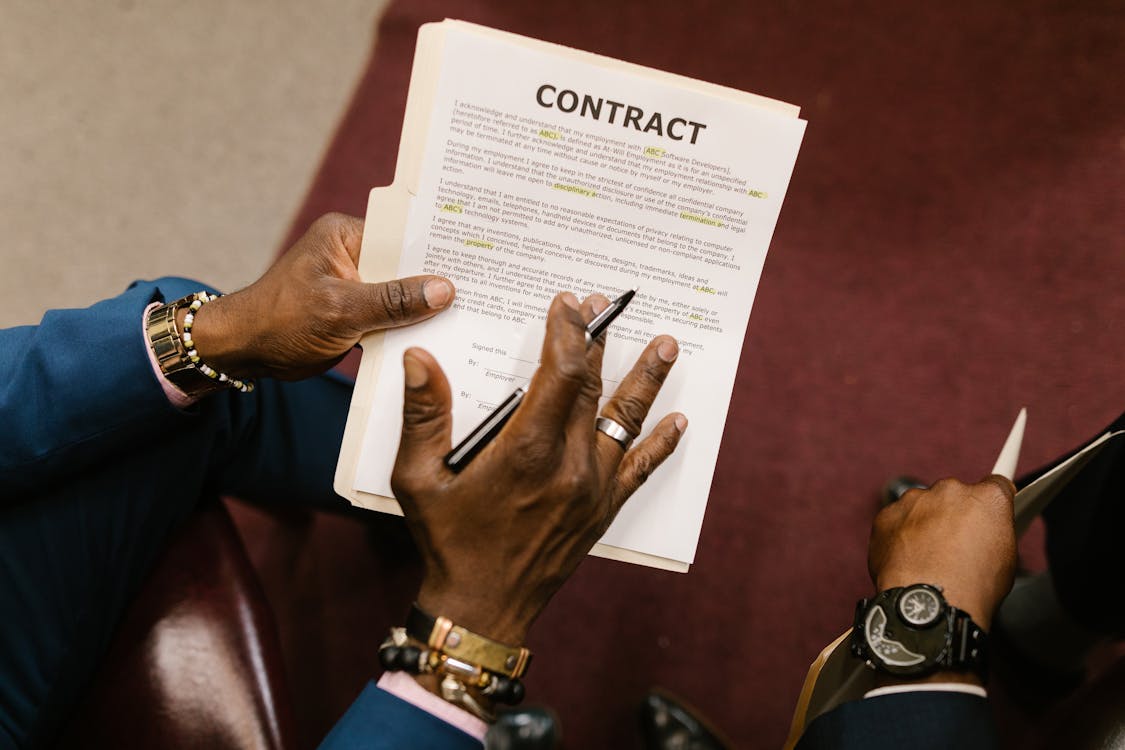 In this regard, PlistHub emphasized that buying a home is a highly essential and delicate process because of everything it entails. In that regard, it should not be taken lightly, and several provisions should be considered to prevent the decision from becoming a nightmare.
To reduce the risks associated with such a decision, we must raise knowledge among the buying party. If we do not take this decision seriously and leave it in the hands of someone inexperienced, it can either be a dream or a nightmare. To defend ourselves, we must exert a little more effort.
It is critical to get the assistance of a real estate expert. Families must make certain that individuals who will assist them in the procedure are aware of the situation. To avoid real estate fraud, search for consultants that are members of an association or franchise, as this ensures that you will receive professional assistance to the fullest extent possible.
It is important that the real estate consultant who assists you work for a franchise or is a member of an association if he is self-employed. And this is significant because we, the real estate specialists, have set this as our goal, and we will not endanger it in any way by failing to use our industry experience as we should.
It's also crucial to understand the property's legal and physical status. Knowing the deed that protects the property is an important legal aspect. This document will allow attesting to the property's qualities and verifying that the person wishing to sell it is the owner.
The first thing we'll check with the deed is the owner's name with whom we're dealing. We need to meet the owner and perhaps ask for identification because we aim to buy the house. It's also a good idea to double-check that the address on the deed corresponds to the property's physical location. The internet search for real estate develops in strength, popularity, and success every day since it is the quickest, most flexible, and most effective way to accomplish it. However, we must be cautious because fraud is growing simultaneously.
Fake Real Estate Company in Lagos: Real Estate Fraud Prevention Tips
Because real estate fraud is one of the top ten reasons for complaints received by PlistHub, we've put together a list of the top five ways to avoid taking unnecessary risks when looking for a home.
1. Avoid doing business with people you can't quickly contact.
Before signing, depositing, or transferring money, make sure the person you're dealing with is a real estate agent, a well-established company, or the owner who can answer all of your questions.
2. Examine the area's prices.
As unfortunate as it is, it is tough to locate prices that are below average. Look for three or more possibilities in the area that convince you that the price is within the range of the location you're interested in.
3. Don't give out any information that isn't necessary.
Do not give out your bank account information or personal information to a stranger; verify the advisor's identity and the property before giving out information that could be used for other purposes without your permission.
4. Do not sign documents that are unfamiliar to you.
The owner or advisor should not be paid until the contract is finalized, with all terms and conditions specified, as well as unequivocal promises.
5. Verify the property's legal status.
Request vouchers and documentation demonstrating timely payment of taxes and services, and confirm that the property is given to you free of any outstanding debts that could affect you.
You are experiencing one of the most exciting times of your life; don't allow dishonesty or fraud to ruin it! Consult with specialists to ensure you have all of the information you require to make the best decision possible.
Property List Hub ensures that we are not a fake real estate company in Lagos. If you want to check, our team is always open for any questions.