Why Do New Build Properties Lose Their Market Value in 2023
Property Details
Given the current strength of the housing market, investing in a new construction property in a desirable area will yield a high return. But you wouldn't necessarily be right.
The fact that there is no chain, new construction properties are more energy efficient, they come with a new home warranty, and numerous government programs available to help you save for them are just a few of the benefits they provide.
But, there is a real possibility that any newly constructed home may lose value if it is no longer seen as being "brand new," just like a new automobile.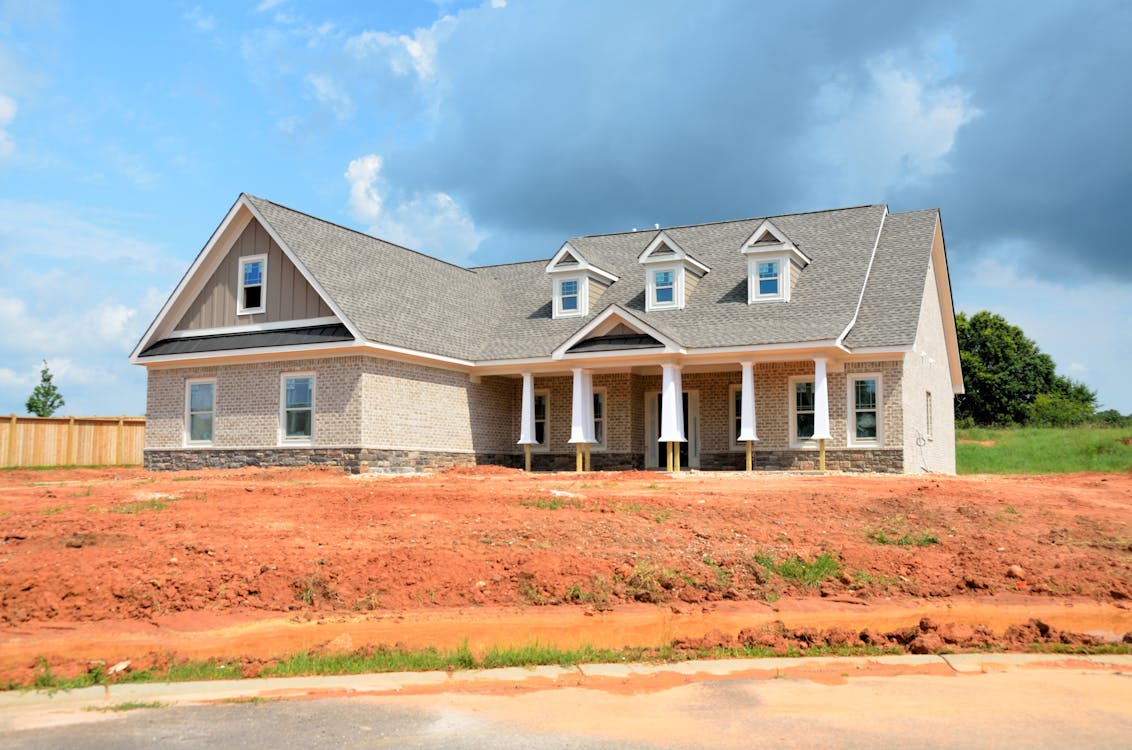 So Do New Build Properties Lose Value? 
We'll discuss whether newly constructed homes depreciate or whether they might be a wise investment in this guide.
Generally, new build properties are usually first priced higher. This is so you can live there for the first time as a newly constructed property purchaser. Because the building was built to the most recent building and energy efficiency standards, you'll benefit from lower maintenance and utility costs during residence. However, once you move into your newly constructed home, the property will suddenly lose its "new build" classification. As a result, you won't be able to sell your home for the premium price associated with new construction.
Also, it's possible that if you sell your property within a few years of buying it, the value of "second-hand" homes in your neighborhood won't have improved sufficiently for you to recoup your investment, much alone generate additional profit.
On the other hand, you won't notice this slight decrease in value if you want to reside in your newly constructed home for several years. The value of a property can go up or down, just as with any financial investment, but if you adopt a long-term strategy, you can typically time it well and avert any big losses.
Research is the best defense against your newly constructed property losing value. Find out how much more expensive a new construction is, how much comparable older homes in the neighborhood are selling for, and how local house prices have increased overall over the past few years.
Fortunately, if you look at housing trends over a longer period, they might have less impact. For instance, newly constructed homes have the advantage of being more energy efficient, which lowers their operating costs and makes them more environmentally friendly.
The answer to whether new construction loses value isn't as simple as it might initially appear.
What Decreases the Value of New Build Properties?
Several factors cause new construction to depreciate. They consist of the following:
When compared to nearby comparable pre-existing properties, new construction is pricier.

New homes are typically constructed by something other than developers to high standards.

The new construction site is only sometimes as advantageous as it may be.

Developers may lower the cost of new construction sold inside the same development later.

An area's excessive expansion may result in a supply-demand imbalance.

There may be a decline in the housing market overall.
So, the answer to the question "Do new buildings lose value?" is yes, and these explanations could apply.
Asking as many questions as possible about a newly constructed property before purchasing is one of the best strategies to prevent your new home from losing value.
How Much Value Is Lost in New Build Properties?
Around 7% of value declines in newly constructed homes have been reported. However, the magnitude of the value loss needs to fully capture the situation.
You must consider the value decline and the possibility that you would have missed a price increase if you had bought an older house.
Discover the benefits and drawbacks of buying a new construction versus an older home.
Are New Builds More Difficult to Sell?
New construction typically sells for 10% more than the usual house. The resale value for new construction, however, is typically much lower. Yet again, several variables will affect the selling price of your newly constructed home. For instance, your "second hand" home will directly compete with the remaining brand-new homes available if you decide to sell before the development is completely sold out.
As a result, it is advisable to view purchasing a new construction property as a long-term strategy rather than a quick investment. Make sure you research the hidden costs of purchasing a new build before deciding.
Can the Cost of a New Build Home Be Negotiated?
You could bargain with the developers to see if you can obtain a better deal, given that new build house prices often tend to be higher than those of older homes. It is better to haggle over a new build's price while it is still off-plan and early in development. After the construction project, you could also strike it rich and negotiate favorable terms.
The developer is frequently eager to sell these houses at a decent price if you arrive late in the development and there are just one or two left so they can move on to their next project.
You must arrive with thorough knowledge of the area and an understanding of the value of comparable second-hand properties if you want to negotiate the price of a new construction property without losing value.
Is It Worth It to Purchase a New Build If It Would Depreciate?
Since they will be the first residents, many are drawn to purchasing a newly constructed home. Nevertheless, is it worth buying if new construction loses value over time?
The answer to this topic is largely based on assessing the benefits and drawbacks of new construction. If the advantages outweigh your disadvantages, buying a new construction is certainly worthwhile, even if it will undoubtedly depreciate. But, you are generally better off choosing an older home if you believe there are more benefits to buying a new construction property than drawbacks.
How long you intend to stay there before selling will also impact whether it is worthwhile to buy new construction. You won't likely lose too much money when selling your newly constructed home if you plan to stay there for at least five years after buying it. But, you would probably be better off choosing a "secondhand" home if you only plan to live there for a year or so.

How to Stop a Newly Built Home from Decreasing in Value
Do everything you can to limit this loss if you have your heart set on buying a new-build property, even though its value will decline. Fortunately, there are several things you can do to keep a newly constructed home from depreciating.
Analyze the local real estate market.

Assessing the local housing market and finding out how much comparable homes are worth in the area is the greatest approach to minimize the value loss on your newly constructed property. Use this information to bargain with the developer for an initial buy price comparable to older homes in the same neighborhood.

Investigate the developer

. Investigating the developer directly is another option to obtain a good bargain on your new home. Has the developer developed any other properties that have experienced any serious problems? If so, the new construction property will likely depreciate when you decide to sell it because of poor construction.

Study the management firm.

It would help if you tried to investigate the property management firm and the developers. Most newly constructed homes have a property management company to care for the common and outdoor areas. You should research their fees and look for customer reviews of them. Are they trustworthy? Do they provide value for the money?

Doing a Snagging Inspection.

A snagging inspection is specifically made for newly constructed homes and identifies any work that still needs to be done to the required standard or that needs to comply with applicable building codes. Before you are supposed to move in, the developer must fix any problems that have been found.

Learn about upcoming developments.

Learning whether future developments are anticipated for the area's land is crucial. It would be best if you were certain of the size of the new development and whether it is the first phase of a much larger building plan. Your newly constructed property will likely decrease in value if nearby development, such as extra houses, a highway, or a busy train line, is planned.

Choose a Location Wisely.

Nearly as essential as the house itself is the location. There will always be a demand for houses in the region if you select a location with enduring features, such as reputable schools and nearby amenities. Your newly constructed property is likely to hold its value well.
Hence, when you consider buying a new construction property, make sure you take into account any potential problems. There are steps you can do to ensure you don't lose a sizable sum of money, even though new construction homes can lose value.
Conclusion
Whether you're a homeowner, investor, or simply someone interested in the real estate market, tools like Property List Hub can be invaluable.
Property List Hub provides a comprehensive platform that not only keeps you updated on property values but also offers a wealth of information to aid in your decision-making process. In a market where staying ahead is crucial, Property List Hub empowers you with the data and insights needed to make informed choices about buying or selling new build properties. As we continue to witness the evolving dynamics of the real estate world, having a reliable resource like Property List Hub at your fingertips can make all the difference.