Loft Living: Where Creativity Meets Comfort
Property Details
Looking for a trendy, stylish, and modern living space in the city? A wide range of loft living spaces is designed to cater to your unique needs and preferences for finding the perfect go-to destination. This blog post will discuss why loft-style living spaces are becoming increasingly popular.
What is Loft Living?
Loft housing typically features an open-concept living space that integrates the kitchen, living room, and dining area into a single room. This layout is perfect for those who enjoy entertaining guests or who simply appreciate a spacious living environment. It also has spaces with high ceilings, creating an airy and expansive feel.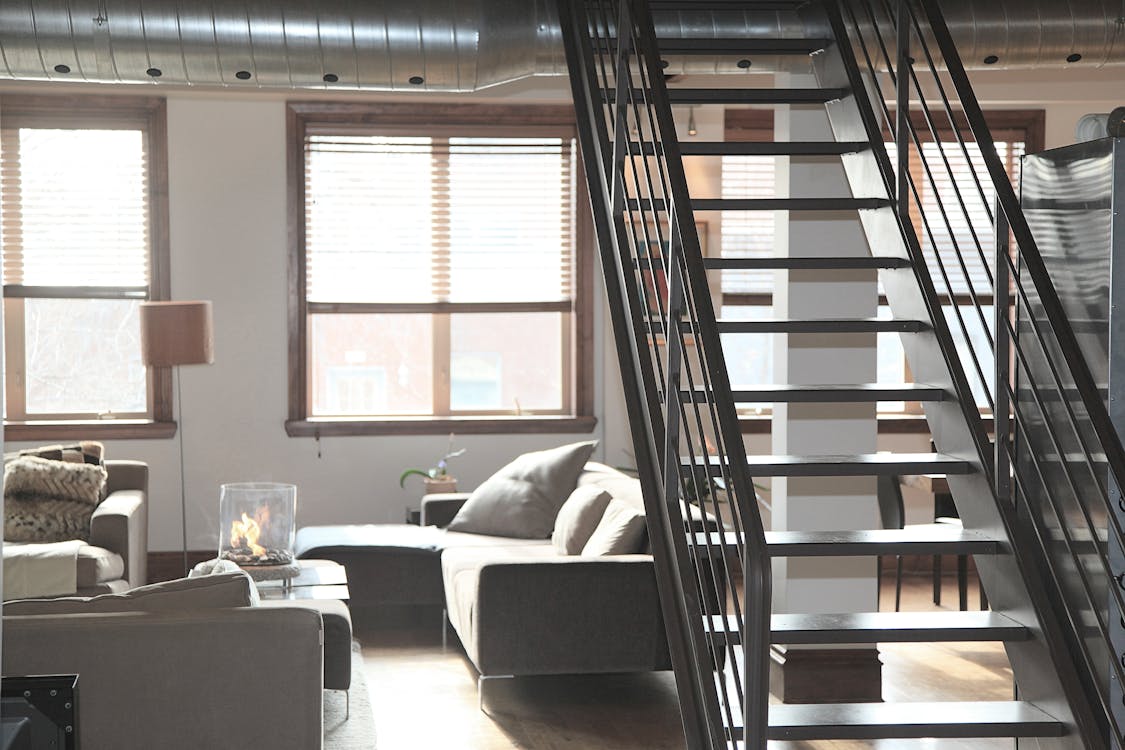 History of Loft Living
Originally, lofts were large, open spaces for industrial purposes, such as factories, warehouses, and manufacturing plants. 
Loft living has a rich and fascinating history that dates back to the late 1800s.
In the 1960s and 1970s, artists and bohemians began to move into these spaces, transforming them into unique living spaces that reflected their creative sensibilities.
Why Are Loft-Living Spaces Popular?
Loft-style living spaces are becoming increasingly popular today. The open-concept layout and high ceilings offer a spacious living environment for those seeking a modern and trendy living space. These spaces typically feature exposed brick walls, large windows, and industrial design elements that create a unique and sophisticated ambiance.
The Benefits of Loft Living
Loft living spaces offer many benefits, making them ideal for anyone seeking a modern and convenient living environment. 
For one, these spaces are often located in the trendiest neighborhoods in the city, giving you easy access to shopping centers, restaurants, and entertainment spots. 
They're also usually equipped with top-of-the-line amenities such as fitness centers, pools, and parking spaces, ensuring comfort and convenience.
The Versatility of Loft-Style Living Spaces
One of the biggest advantages of loft-style living spaces is their versatility. Whether you're looking for a studio or a multi-level loft, we have many options. These spaces are perfect for those who want to express their unique style and personality, as they provide the perfect canvas for designing and decorating your living space.
Tips for Finding the Perfect Loft Living Space:
Lofts can range from affordable studio apartments to luxury multi-level penthouses, so it's important to establish your budget before you start your search.
Consider factors like proximity to public transportation, restaurants, and cultural attractions.
Look for features that suit your lifestyle, such as a rooftop deck, a fitness center, or a pet-friendly building.
Work with a reputable real estate agent.
A knowledgeable and experienced real estate agent can help you find the perfect loft living space and negotiate a fair price.
Make the most of your space.
Once you've found your perfect loft, get creative with your decor and make the most of your open-concept living space.
Why Choose PropertyListHub.com for Your Loft Living Space
At PropertyListHub.com, we are committed to providing our clients with the best loft living spaces in town. We offer a wide range of options to choose from, each with its unique features and amenities. 
Our properties are located in the trendiest neighborhoods in the city, ensuring that you'll always be close to the action. We also offer a user-friendly website that allows you to browse our listings easily, making it easy to find the perfect loft living space.
Conclusion
Our loft-style living spaces boast a distinctive and refined atmosphere ideal for young professionals, creatives, and artists. With their expansive and interconnected layout, soaring ceilings, and industrial design touches, these spaces provide the perfect backdrop for showcasing your individuality and character. Don't hesitate any longer – browse our comprehensive listings and discover your ideal loft living space today!