Nigerian Housing Statistics: Why We Urgently Need 17 Million More Homes in Nigeria
Property Details
One of the best ways to determine someone's standard of living and social standing is through housing statistics. Housing is one of the three essential human necessities, along with clothing and food. Its availability is critical to everyone's welfare. One metric used to assess a country's health is how well its property market is performing. The housing industry is crucial for promoting economic growth in most developed economies.
However, in Nigeria, most people, especially those in the middle and lower classes of society have mostly continued to live out their dreams of having access to affordable housing. We'll take you behind the scenes in this piece to explore the housing difficulties in Nigeria.
Let's get going!
Nigerian Housing Statistics and Data
Africa's most populous country is Nigeria. More than 48% of Nigeria's population lives in urban areas, which occupy less than 10% of the country's arable land. This makes Nigeria one of the African nations that are urbanizing the fastest.
Nigeria's population is becoming increasingly concentrated in urban regions, towns, and cities, with an estimated annual national population growth rate of slightly over 2% and an annual urban population growth rate of nearly 4%.
Nigeria, which has a population of roughly 174 million, now has a nationwide shortage of about 17 million housing units. The housing shortage in Nigeria was 7 million in 1991; since then, it has grown to 12 million in 2007, 14 million in 2010, and 17 million units.
The result of this severe housing shortage is that renters in rental apartments spend up to 60% of their typical disposable income, much over the 20–30% suggested by the UN.
Additionally, according to experts, only 10% of Nigerians who want to own a home can afford it, either through personal construction or purchase;
72% -USA,
78% -UK,
60% -China
54%- Korea
92%-Singapore
According to a World Bank analysis, it would cost N59.5 trillion to address the country's 17 million housing shortage, demonstrating the industry's enormous untapped investment potential. While the total current housing output is roughly 100,000 units per year, for a country of nearly 174 million, the housing and construction sector currently only represents 3.1% of our rebased GDP. Therefore, to have a chance of closing this enormous gap, we need at least 700,000 extra units annually!
What's to Blame for the 17 Million Housing Deficits in Nigeria?
It is impossible to abolish housing issues altogether. There are still some homeless persons in some areas of developed nations. With over 174 million people in the country and over 35% of them living in cities, the housing crisis is severe. The issue can be divided into two main categories: rural and urban. While the problem in the urban core is quantitative, the situation in the rural areas is related to the quality of housing.
Rural Housing Problems
Housing issues in rural locations are linked to qualitative flaws, including location, degree of goodness, and housing value. Inadequate connections between social services and rural housing are insufficient. The social services needed for housing include transit options, water supply, and power. Rural places are lacking in all of these.
Urban Housing Problems
Nigeria's issues with urban housing are;
Housing shortage
Homelessness
Slum residence
Overcrowding and squatting
Poor living conditions
Even while housing issues in Nigeria are divided into rural and urban areas, there are still certain additional variables that are unmistakably to blame. They do;
The affordability/poverty gap
There is a shortage of affordable housing across the nation due to the discrepancy between housing demand and supply. Even if it is evident that there is a housing shortage, it is essential to remember that people can only afford to use what they can afford.
According to affordability research, low-income earners may afford housing units at N2 million. In Nigeria, constructing a home is pricey!
In Nigeria, a basic three-bedroom home costs around N8 million ($50,000), compared to US$36,000 in South Africa and US$26,000 in India.
Three factors contribute to the high costs:
High prices for building supplies,
Expensive rates for expert labor
The associated expenses for the public infrastructure (such as sewers, roads, etc.).
Most households in Nigeria's urban areas reside in concrete-built homes—roughly 75%. According to reports, the cost of cement in Nigeria is around 30–40% more expensive than in nearby nations or the global market.
Inefficient housing finance:
Housing in Nigeria faces significant obstacles due to limited financial access. This could be due to our mortgage industry's underdevelopment, which produced fewer than 100,000 transactions between 1960 and 2009.
The contribution of mortgage finances to Nigeria's Gross Domestic Product (GDP) is reportedly close to zero, with real estate accounting for less than 5% of GDP and mortgage loans and advances accounting for 0.5%.
For example, let's look at the size of mortgage finance in different countries as a percentage of GDP.
In the UK, the ratio of mortgage financing to GDP is around 80%.
It is 77% in the US.
The proportion for Hong Kong is 50%.
The average in Europe is around 50%, and
It is 32% for Malaysia.
South Africa is the exception in Africa, where mortgage financing accounts for 31% of GDP. This percentage is low for several African nations, coming in at only 2% for Botswana, 2% for Ghana, and barely 0.5% for Nigeria.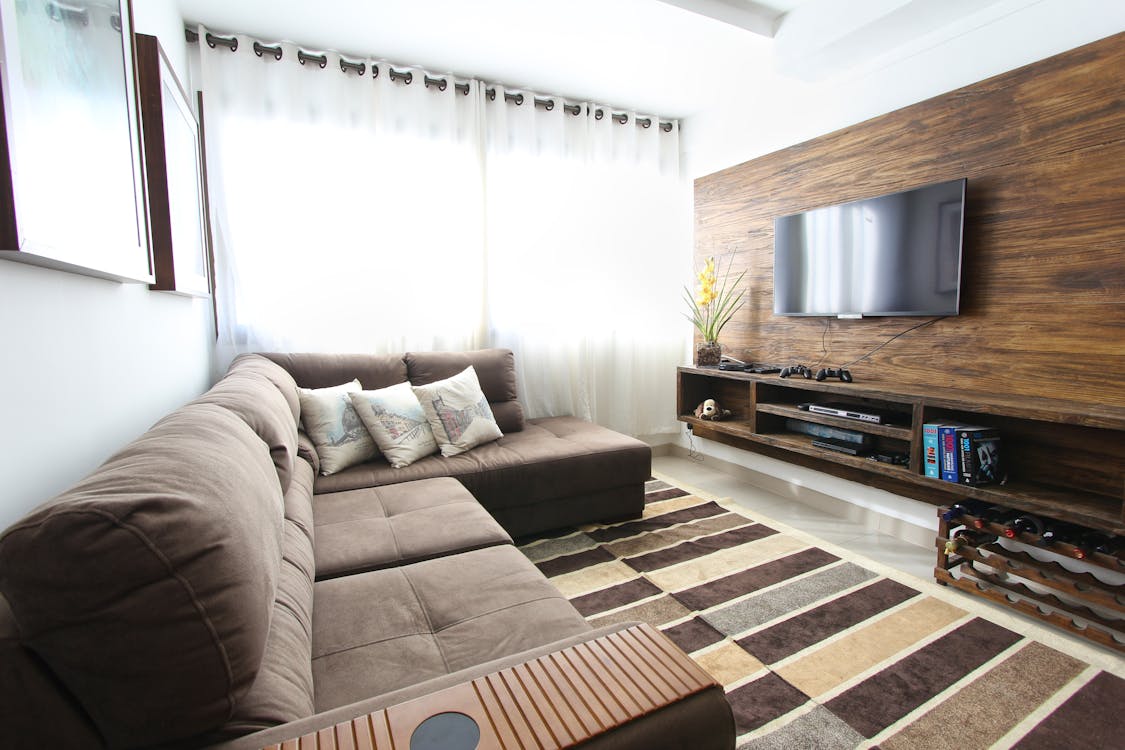 The Efina Report (2010), which found that fewer than 5% of Nigerian land has official title registration, makes the problem worse. Since no financial institution will offer a mortgage or loan with an unregistered title as security, most landowners in Nigeria are not even eligible to apply.
Development of the mortgage business in Nigeria may remain a long way off unless something dramatic is done to entice land owners to switch from the informal market and embrace the formal market, which involves land titling and registration!
Rapid Population Growth:
Nigeria's population is growing continuously, significantly outpacing the country's housing requirements, which has the apparent effect of leaving many people without access to suitable housing. With 174 million people and a 2% population growth rate, the current housing construction of 100,000 units is insufficient.
High Urbanization Rate:
As seen above, Nigeria's population is increasingly concentrated in urban regions, towns, and cities, with an estimated annual national population growth rate of slightly over 2% and an annual urban population growth rate of around 4%.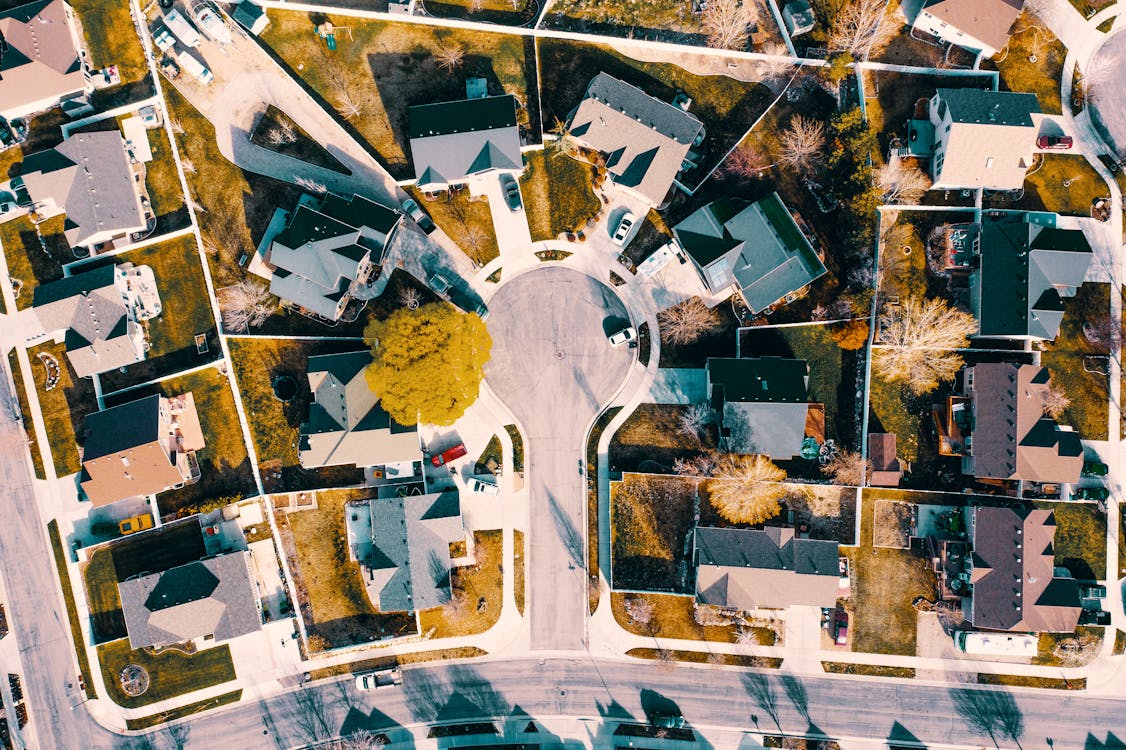 Both a greater birthrate and—more importantly—increasing rural-urban migration is to blame for the high growth rate of the urban population. More and more individuals leave rural areas, leaving behind their homes and jobs in favor of what they perceive as superior infrastructure and job possibilities in cities.
The existing housing infrastructure is stressed due to the population growth trend, rising economic activity, and increasing rural-to-urban migration. This produces a widespread housing crisis, especially in urban areas and other heavily populated regions. Due to this, there has been a rise in housing demand during the past 20 years, leading to congestion and increased slum communities.
High Cost of Building Supplies:
Construction costs have remained high due to the constant inflationary pressure of the labor market and building materials. The high cost of labor is constantly rising. According to reports, the cost of cement in Nigeria is around 30–40% more expensive than in nearby nations or the global market.
The nation must investigate local raw materials to achieve sustainable housing development. To the nation's benefit, imported materials could be combined with local ones.
Lack of Infrastructural Resources:
Infrastructure facilities are essential to the provision of homes. Infrastructure like roads, water, power, and sewer systems are provided to stimulate the private sector to start building houses.
Housing shortages and inadequate building technologies have increased due to the lack of these essential infrastructure facilities.
The Land Acquisition Bureaucracy:
The land is the essential component for housing out of all the details. The land is significant when building a house; thus, having access to it is vital to providing effective and sustainable housing.
The biggest challenge to providing successful housing delivery, particularly in most urban locations, is the bureaucracies involved in land acquisition. The land purchase price, availability, and simplicity are challenges in land accessibility.
High Cost of Land Registration and Titling:
As already said, this is another obstacle to the delivery of dwellings. In Nigeria, 21 steps must be taken to register and finalize your land titling, and the entire transfer process might take up to 274 days. It might take up to 2–5 years to secure a certificate of occupancy, in addition to the high cost of land transfer, which slows down the building of homes quickly.
Conclusion
In conclusion, every family aspires to possess their own home, but in Nigeria, these aspirations are associated with several housing-related issues. Subscribe to our newsletter to learn more.