10 Common Mistakes to Avoid When Home Staging
Property Details
Frequent home staging errors can prevent you from taking your house off the market. To help you avoid them, we'll go through a few common home staging errors individuals make while trying to sell their properties in this piece.
A properly staged home can shine against the competition and sell faster. It's a terrific approach to draw attention to your home's best qualities and increase the value of your sale.
Draw a pool of audience by avoiding the following common mistakes in home staging: 
Not Keeping It Cohesive. It's crucial to have a unifying design theme while showcasing your house. Your color selections should complement one another effectively. Avoid using crowded patterns, strong hues, or erratic color schemes. Visit this site for advice on choosing the ideal color scheme for staging.
Avoiding Neutrality. Make sure your house appeals to a broad audience while selling it. All personal information should be kept to a minimum. Therefore, avoid controversial decor and opt for muted hues, textures, and patterns.
Basic Home Improvements are Ignored. Potential buyers desire homes that are ready for immediate occupancy. They should be doing something other than mentally adding up additional prices for necessary changes when they examine your home. Modern lighting fixtures and a fresh coat of paint may make a significant difference. Get rid of any outmoded furnishings, including old drapes and wallpaper. These affordable upgrades will be worth far more than they cost.
Not Using a Professional Camera. Poor photography will reduce the amount of possible buyer traffic you receive, regardless of how effectively your home is arranged. It's crucial to consider how your home will be photographed while setting it. You'll have to work hard to make your house photo-ready from various perspectives.
Inappropriate Art Design. The right usage of art can enhance the interior design of your home. For instance, a towering piece of art can draw attention to a house's high ceilings. On the other hand, inappropriate artwork can detract from the house and be distracting. Avoid art that is overly vibrant or noisy. Check out this page for further advice on selecting the ideal art pieces for home staging.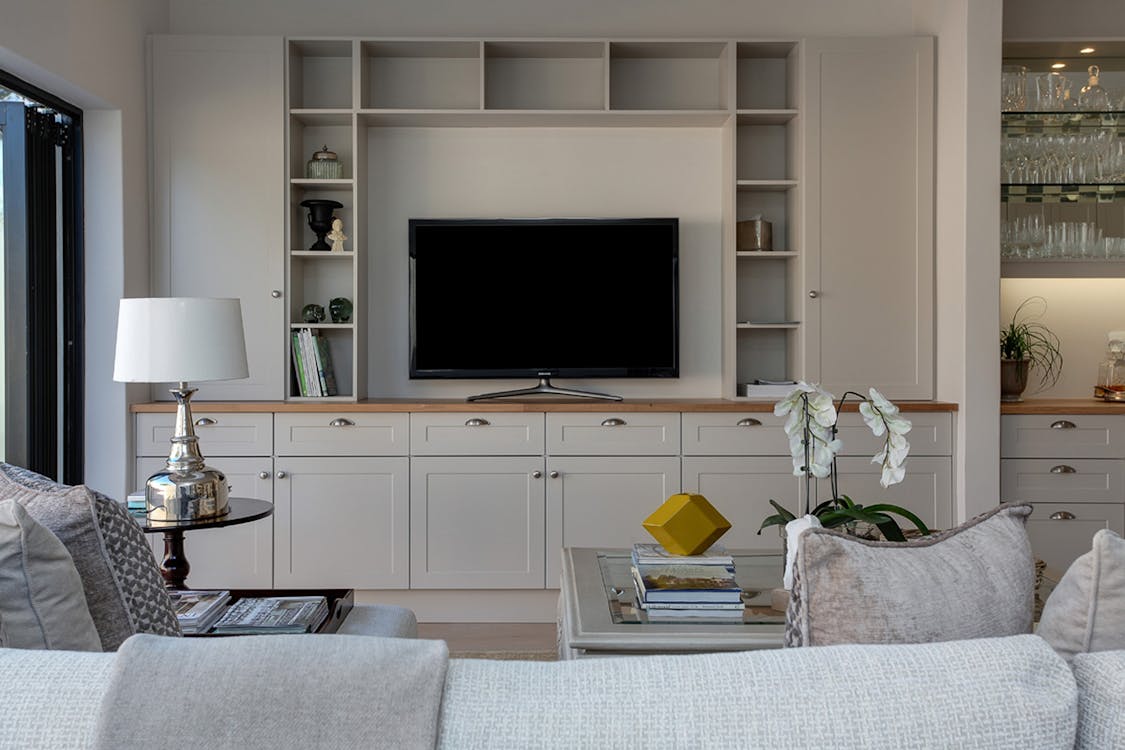 Poor Furniture Arrangement. You may need to realize how important the arrangement of your furniture is. It can maintain a smooth flow throughout your house. Also, you want to confirm that the furniture fits each room's dimensions. For instance, if the furniture is too large for the space, it may give the impression that the room needs to be bigger or more crowded.
Being overly minimalist. Using neutral colors and sparingly decorating your home is vital when staging, but you want to stay moderate. Add texture to the scene to increase visual interest. The use of throw pillows and blankets is a fantastic method to achieve this. Also, these additions will make your house appear more lived in. Another excellent method to add texture is with rugs. They also aid in defining a space, which is an added advantage.
Not Cleaning Up Stuff. Make sure everything is clear in your home. Otherwise, it will draw buyers' attention away from how lovely your house is. Clutter makes it harder for prospective buyers to picture themselves living there. A tidy, well-organized house is more welcoming.
Underestimating Lights. A home might look drab and uninviting with poor lighting. Mix natural and artificial lighting throughout your home to make it appear more spacious, and make sure each room is well-lit. The better, the more natural light you can let in.
Leaving Out the Details. When presenting your property, small details can make a big difference. An excellent illustration of this is how to set the table for dinner. Place settings can significantly aid prospective buyers in picturing their family gathering for dinner in the house. Your home can become more memorable by adding small details that assist in building emotional ties.
Professional Staging 101: How to Win Clients in 2023?
Considering how to stand out from the competition may be difficult if you sell your house this year. You might be wondering which characteristics of your property you should emphasize to create a strong first impression. What you may do to increase the proceeds from the sale of your house may also be on your mind. Fortunately, you may emphasize a few essential elements to win over buyers in 2023. We'll advise you on how to market your staged property to more potential buyers in this post.
Consider curb appeal. One of the worst mistakes you may make when presenting your property is to ignore curb appeal. The initial impression someone has of your home as they drive by is called curb appeal. A favorable first impression is crucial if you want to sell your house in 2023 for the highest potential price. Please ensure no cracked windows or peeling paint because prospective buyers can tell how well it has been kept. Fresh flowers and well-kept plants at the door can also liven things up.
Use Soft, Neutral hues. It's crucial to ensure that the color scheme you select for home staging will appeal to many potential purchasers. You want your house to look warm and welcoming, but avoid making strong color or design choices. Using neutral colors in your color scheme is one method to do this. You can use neutral colors in any house because they are easily adaptable. The home will have enough charm with neutral colors if diverse textures are used throughout.
Featured Storage. In their search for the ideal home, purchasers will become increasingly interested in storage options. It serves a purpose and contributes to a neater, more ordered appearance. It's not surprising that this is more enticing than ever, given the popularity of home organization shows in the media. It's a fantastic method to maximize the available space and enhance the look. You can attract prospective buyers by emphasizing your home's storage options.
Add Outdoor Seating. This year, emphasizing outdoor seating is a terrific way to make the most of your living area. A cozy gathering space is a terrific perk for lifestyle appeal and can increase the adaptability of your house. Also, having a porch in front of the property will enhance its curb appeal. This is the ideal method for differentiating your house from the competition and showcasing its full potential.
Revisit the kitchen. One of your home's busiest rooms, the kitchen is ideal for satisfying people's growing desire for energy efficiency. By making contemporary improvements to your property, you'll raise its value and enhance its usability. Eco-friendly appliances are advantageous. An updated kitchen is essential for your property to be more marketable and appealing to many purchasers.
Make Use of Extra Space. This is an excellent staging opportunity if you have extra room. Potential buyers can see how a bonus room's used as a home office, playroom, or media room with the help of a well-staged bonus room. Recreational spaces are becoming more and more popular. Buyers can visualize how they may use this area to suit their needs if it is staged effectively. This is a wonderful approach to enhance the appeal of your house.
Capture HD Pictures. Your property should have a welcoming online presence in the social media age. Most buyers of homes in today's market begin their search online. Your home will stand out and be more noticeable and enticing to potential buyers with the help of professional images. Also, professional images might support your claim that you are committed to selling your house. This demonstrates that you took the time and care necessary to deliver it in the best possible way.
Schedule a Home Staging Consultation
Are you prepared to awe customers in 2023? You'll be off to a terrific start by concentrating on the points above. Using the services of a seasoned staging firm is one of the finest methods to make sure you have a competitive advantage. By showcasing your home's full potential, Property List Hub may assist you in making more money from your sale. Call for a consultation on home staging today!
See our sample virtual home staging here: