Things To Do Before Listing Property for Sale in Abuja
Property Details
House Selling Checklist? Continue reading this article.
From cleaning to staging, you might get overwhelmed first before finally listing property for sale in Abuja.  With lots of things to do, you might not know where to begin. Apart from putting signage saying "house/s for sale in Abuja", everything left to do is complicated, if not hard. In need of advice? Section each room in your house, sit back, and read on the house selling checklist. Ready?
Living Room
With tons of houses for sale in Abuja, how can you make your property stand out? Let us start with your living room. This part of the house is considered the temple of the soul. Probably, it will not be bad if you let it act like one.  Pillows and throw blankets can soften up the room, so use them. Apparently, the coffee table is the most obvious statement piece in the house. With books and a jar of sweets on it, you should consider clearing everything. If you happen to have kids at home, store their toys out of sight.
Dining Room
There are a lot of people who wanted to buy a property for sale in Abuja.   As for the dining table, leave nothing but the centerpiece. You need not show them what are your family's favorite dish or your recent meal. Sure, there will always be extra chairs for visitors, remove them as well. Only, only set the table with 4 to 6 place settings.
Kitchen
The kitchen is the heart of the home. Make sure to clean appliances like stove, oven, and microwave. Magnets you or your kids attached to the refrigerator should be removed as well. Lastly, do not forget to empty all the trashcans from the bathroom to the kitchen before each show.
Bedrooms
Selling a property is not as simple as sending your friend a text saying "hey, buy property for sale in Abuja".  Believe us, it does not work that way.  Before listing a property for sale in Abuja, check if your bedroom needs new bedspreads. Please, please change them if it calls for it. As much as you wanted to preserve your wall décor, you cannot. If it is a bit distracting, do not think twice to remove it. Lastly, do not forget to put daily necessities in either bins, drawers, or closets.
Bathrooms
 The bathroom is where mold and sticky hair love to live. So, clean any moldy area and get rid of all the trash. Display a new bottle of hand soap. If the shower curtain calls for replacement, replace it immediately.
Laundry Area
Make sure you have stored enough supply of soap and fabric softener in a cupboard. Once and for all, clear out all the clothing. You might not want to disgust your potential buyer. Just like the abovementioned section, keep all surfaces dry and clean.
Reading all of these is already tiring let alone executing it. So, here's the thing: Yes, it will really take time and effort to get your house ready to stage, but keep in mind that the more presentable it looks, the shorter the time it will stay on the listing site.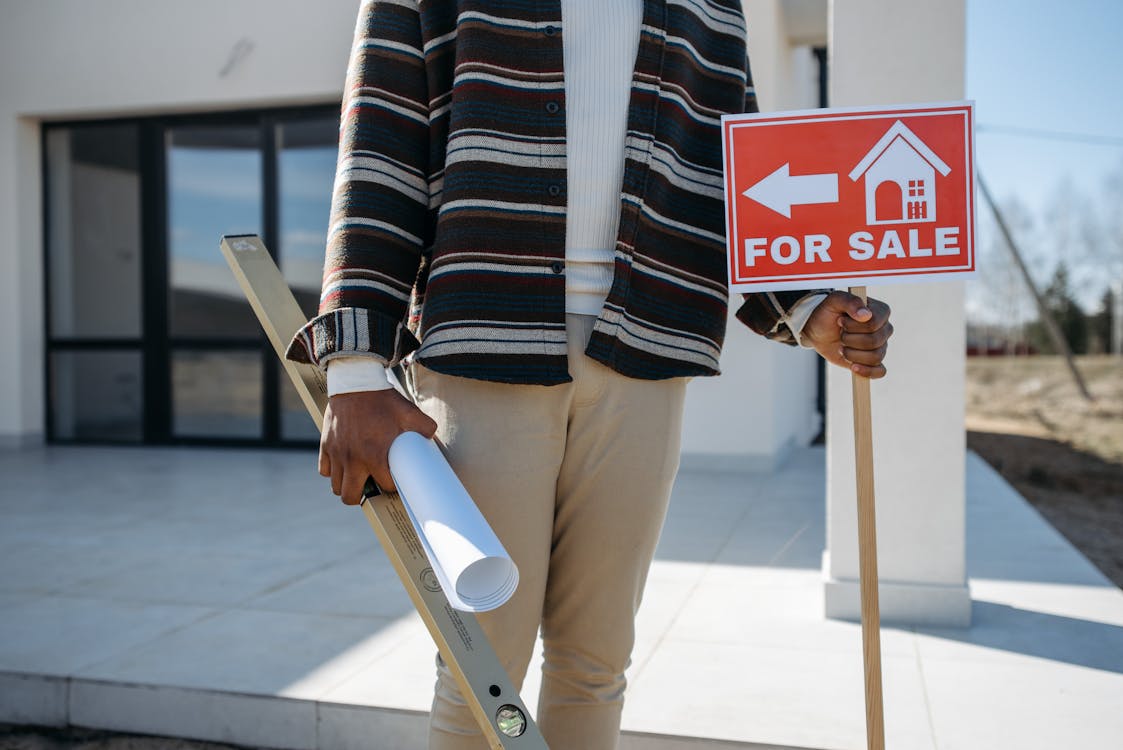 Listing Property for Sale : They Will Not Buy House in Abuja if…
Obviously, when speaking of selling any property, attracting the best potential buyers is the key. While listing a property for sale in Abuja is made easier today, for some reason, people will still avoid buying your home. Here's why:
They will not buy your home with/for…
-Weird Layout
To keep you at ease, we at Property List Hub offer you a service we've been offering since we started our real estate business. We can guarantee that your home can sell fast, for the price you want. Ping us on Whatsapp.