7 Before and After Home Staging Pictures: First Impressions Matter
Property Details
Are you interested in learning more about home staging, which rooms people most frequently stage virtually, and seeing actual before-and-after photos?
So you are in the right place!
Virtual staging is an effective marketing strategy for helping potential buyers picture themselves living in a home. Any empty, out-of-date, or cluttered place may be transformed and made to look beautiful with the use of digital furniture and decor.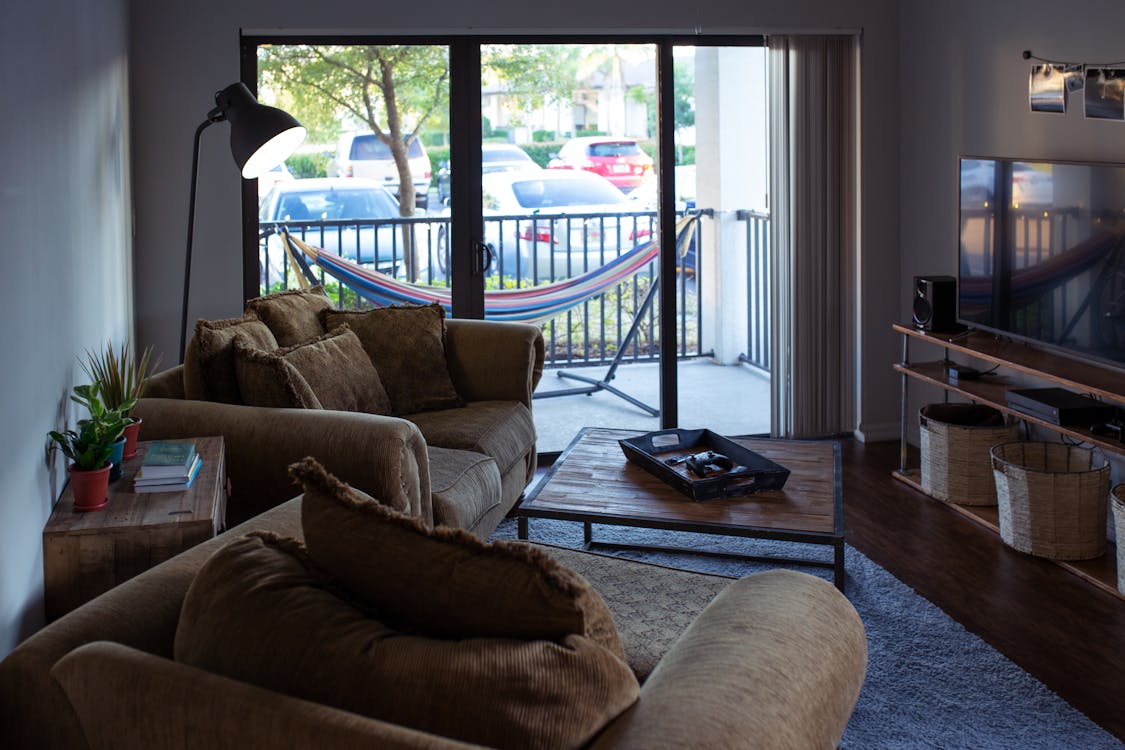 In this post, we'll go through the top 7 popular rooms to virtually stage, along with before and after pictures of each.
With that, let's get started!
Benefits of Home Staging Pictures Before and After
Home staging is essential to real estate marketing since it enables prospective buyers to see themselves residing in the property. It presents a picture and a sense of the house that could hasten the selling.
Digitally staged homes frequently receive more online views since they seem appealing. It can result in more hot leads and in-person showings, which can help you sell a property more quickly.
Think about this: In 2021, 97% of home buyers utilized the internet to look for properties. When staged, 85% of homes sold for 5% to 23% more than the quoted price. Given this, displaying current and enticing real estate images is crucial for selling a home quickly and for the highest possible price.
Why and How Should You Utilize Virtual Home Staging?
Starting with the "how," Similar to traditional home staging, digitally generated furniture can be added to a picture of an empty room or space using a computer-assisted design (CAD) technique.
Next, we'll address the "why." Not only does home staging assist in depersonalizing a space and getting rid of sentimental artifacts like family photos and other goods, but it also helps the seller and agent save time and money.
Meanwhile, it takes time and money to engage a seasoned home staging business and have them supply actual furniture and accents. However, it can also be utilized to remodel or redesign rooms that require repair. So demonstrating the home's potential to potential buyers.
Top 7 Before and After Staging Pictures
In light of this, let's examine the top 7 most popular rooms for virtual staging and display some relevant before and after lifelike photos.
1. The living room
The living room is the most frequently staged space using digital furnishings.
 According to 2017 NAR, more buyers than any other room in the house believe a staged living room to be "essential" or "extremely significant." One significant benefit of virtual staging is its ability to make a tiny living room appear larger by removing unnecessary furniture and clutter.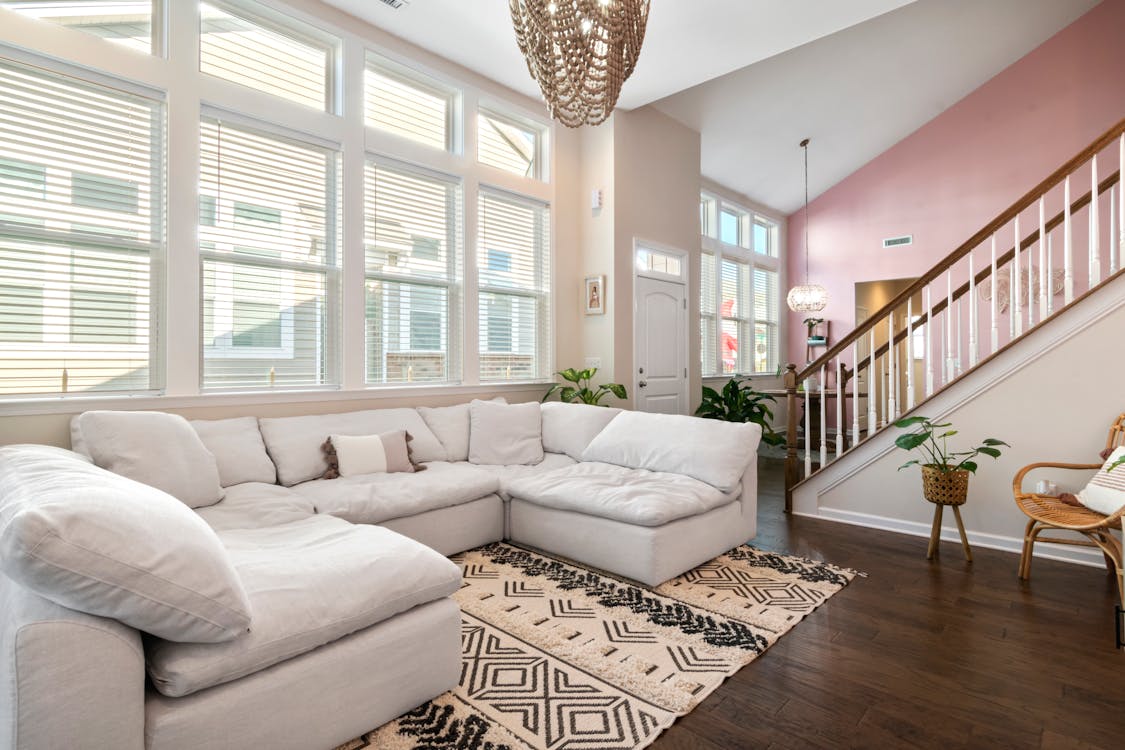 The best part is that this may stylishly update an old living room with contemporary furniture, lovely design, natural colors, and light.
2. Master Bedroom
The master bedroom is the second-most popular space for the online equivalent of house staging. Everyone desires a spacious, lovely bedroom to unwind and recover in, right? 84 % of buyers participating in the same 2017 NAR poll deemed this bedroom the second-most crucial space to prepare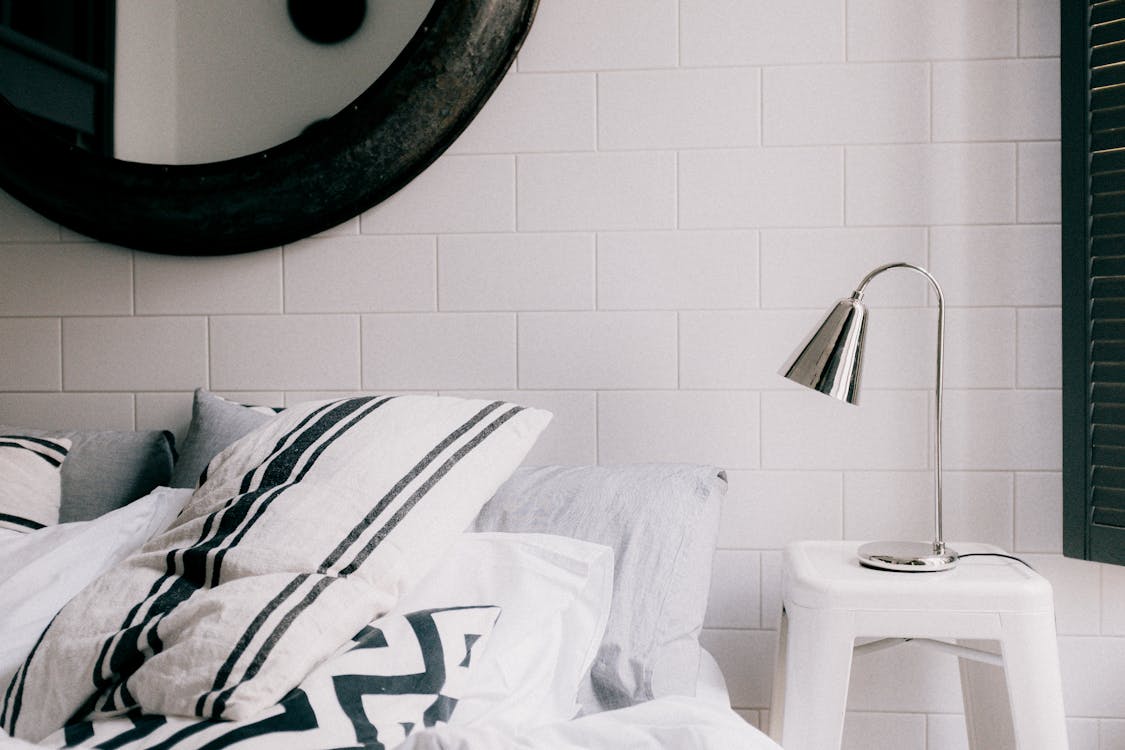 Luckily, professional photo editors for real estate may transform an empty or outdated bedroom into an opulent haven where purchasers desire to lay their heads.
3. Kitchen
The kitchen comes next on the list. It would help if you upgraded the kitchen with new stainless steel equipment, durable surfaces, and contemporary cabinetry. It's important to clear the kitchen of clutter and remove personal items. Buyers want to see a spotless kitchen and be able to picture themselves preparing meals and enjoying meals there. You may make a drab room into a bright, glittering, brilliant kitchen with the correct software.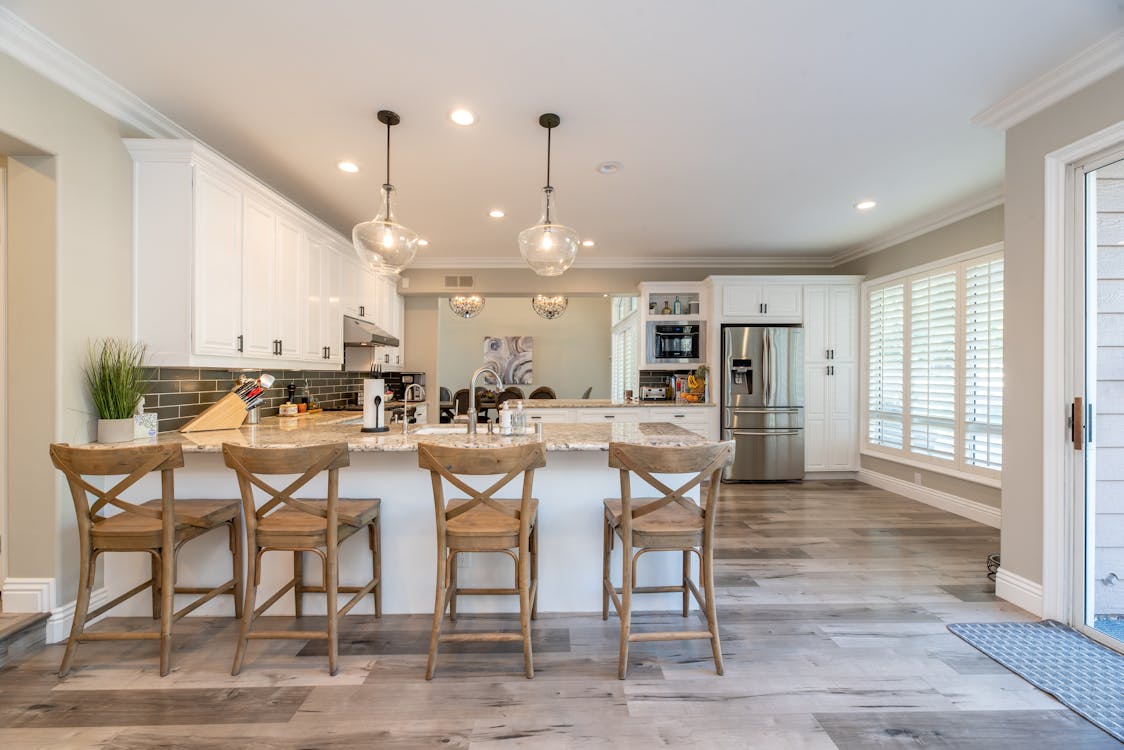 4. The dining area
Another common location to digitally stage is the dining room. The idea is to have potential homeowners picture themselves hosting dinner parties, having family reunions, and eating hearty meals there. Why wouldn't you want to eat a delicious meal with your loved ones while gazing out at this lovely view?
As you can see, there are no restrictions on what you can accomplish.
5. Rooftops and Patios
Patios and rooftops that have been arranged are just as significant as interior rooms when marketing a house. Outdoor areas that have been digitally staged can pique homebuyers' interest and leave them feeling wow. They may picture hosting guests for a BBQ or just enjoying a glass of wine with a special someone while looking out upon the city.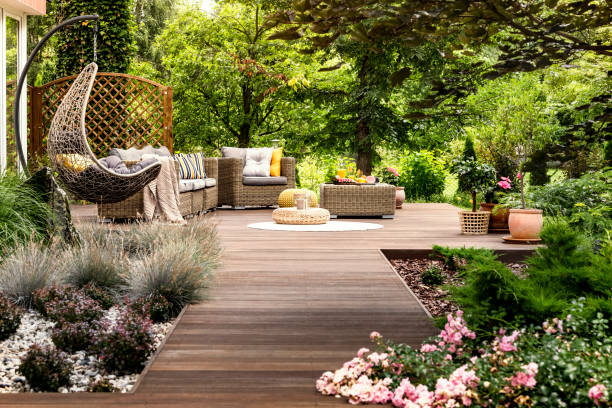 6. Home Office
Since the epidemic, virtual staging of home offices has skyrocketed. Being able to picture an office area in the home is essential because more and more people are working from home. Although some buyers might not require a home office, they can still benefit from viewing virtual staging of this area to imagine turning it into a guest room or nursery instead.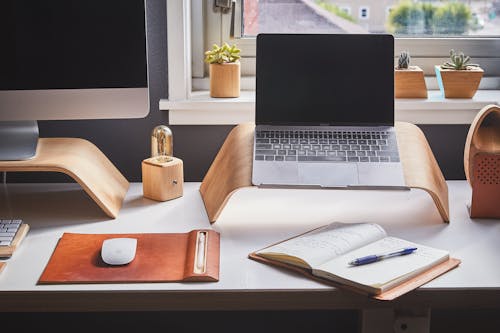 7. Bathroom
While the living room, master bedroom, and kitchen frequently receive much attention, the bathroom should also appear beautiful.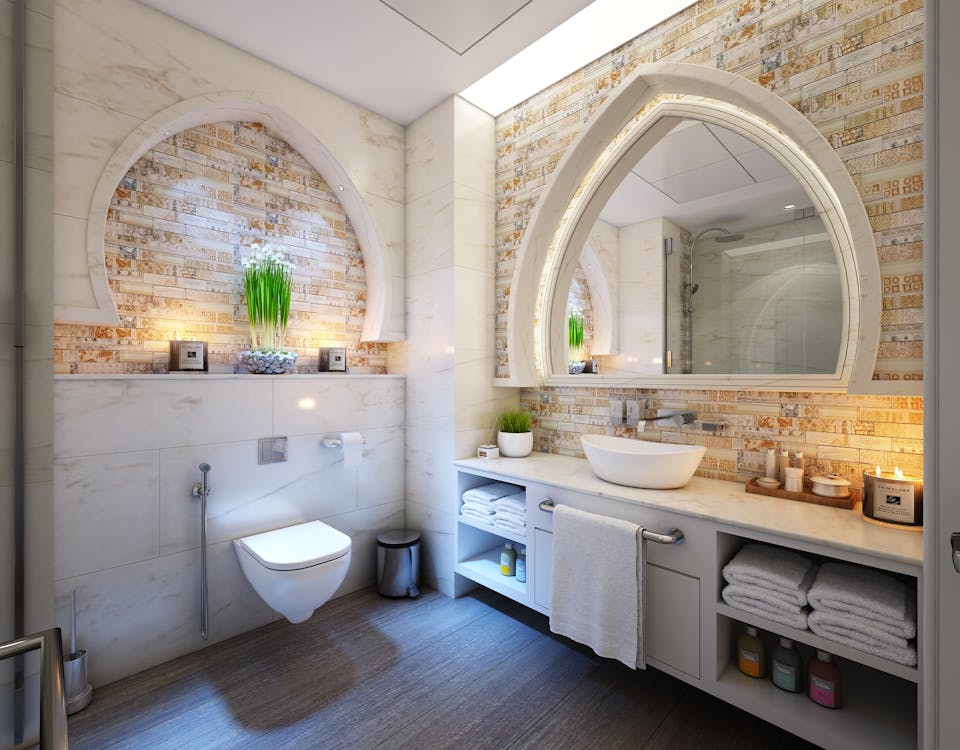 You can give a bathroom needing repair a facelift by applying virtual staging. One can do it by adding new silicon grout within the shower, brand-new linens, and furnishings in muted earth tones.
Steps for Staging Your Home
Any effort you make to prepare your house for sale will pay off.
Start packing up your personal belongings. Strangers visit open houses and homes. Your family may be at risk if personal documents and images of your loved ones are lying around the house.
Home can get cluttered with personal items and paperwork, which detracts from its charm and repels guests.
Additionally, it's the customary courtesy to clean your house before you leave thoroughly, and the client will probably demand repairs be performed before closing on the house anyhow. By staging your home, you may get a head start and start enjoying the benefits right away. Either use a service or do it yourself to save money.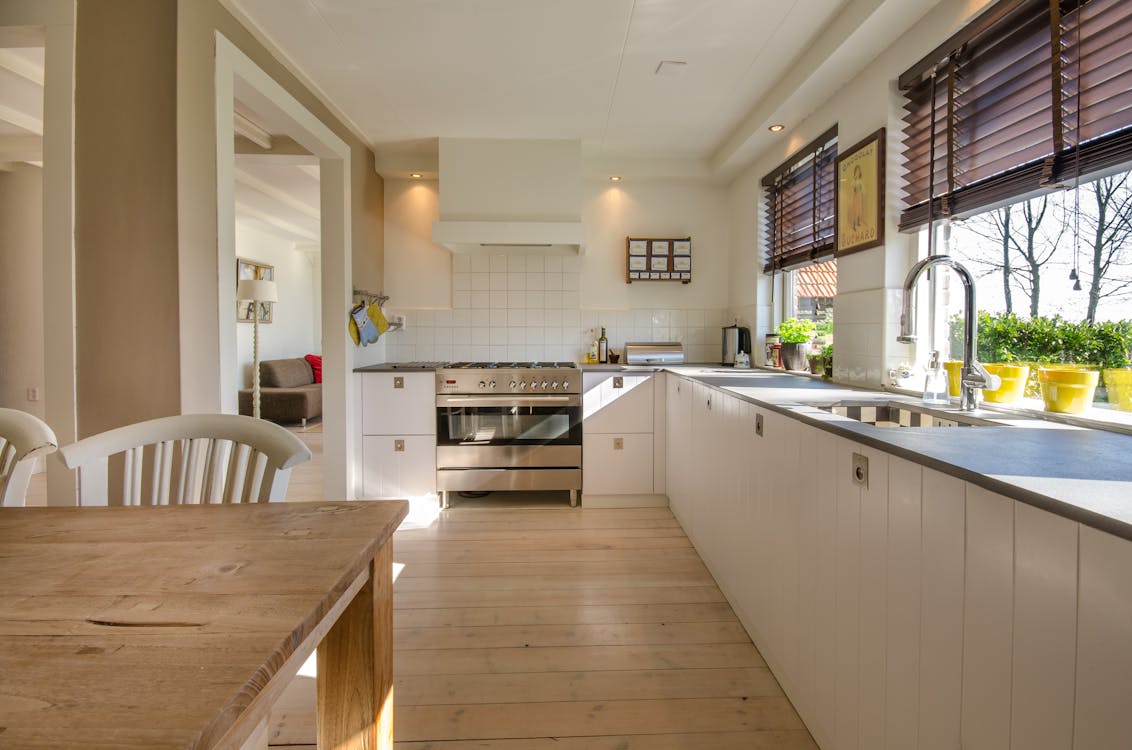 Wall dings, paint scratches, loose fittings, and other issues are examples of minor repairs. It might be worth it to paint everything in neutral tones if the walls are colored in any way. Bright colors can be distracting, particularly in images. While you're at it, you can decide to alter the appearance of your entrance. It can significantly impact cleaning your front porch and touching up the paint on your doors.
Make sure your house has a welcoming, fresh scent, and add some vibrant plants to the rooms to provide color and freshness. As much natural light as you can let in can help warm the space.
Finally, consider rearranging the furniture and accessories. You can observe how experts stage rooms in home publications and test out the suggestions you prefer. You can look for inspiration online as well.
Sell Your House Quickly and Easily with PlistHub
There is no denying the advantages of home staging, but if you aren't completely pleased, consider offering your house on PlistHub.com. You won't have to host open houses or allow people into your home. PlistHub.com connects enthusiastic sellers with buyers ready to purchase as-is properties. Find out the current value of your home by visiting us.