11 Basic Home Development Tips: Should You Hire a Painter or Do-It-Yourself?
Property Details
Some home development call for a professional. Few homeowners are prepared to install an HVAC system or create a foundation. However, certain jobs appear to be begging to be DIYed. One such job is painting. Who, after all, can't dip a brush or a roller into paint?
But painting is harder than it seems. Therefore, it is with great joy that many do-it-yourself painters realize that the time has come to engage a painting professional to do the work. They may have spent years doing their painting before making this choice. Or they might want the painting job completed swiftly and expertly.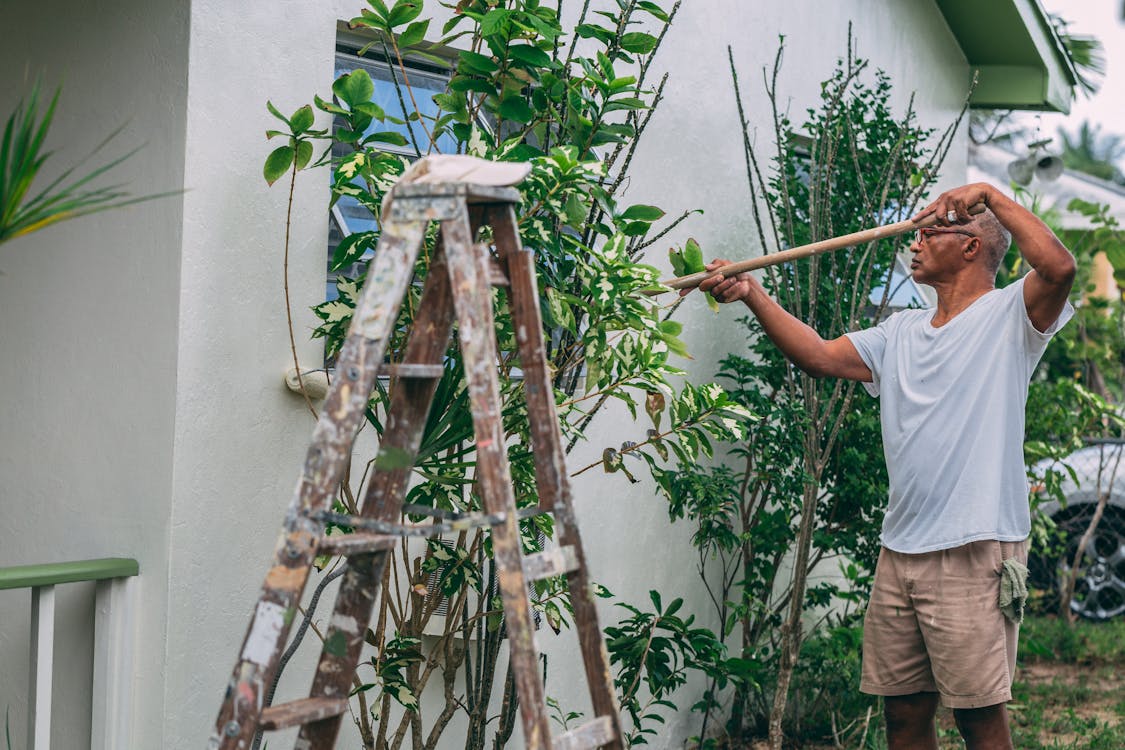 What are the Duties of Painting Contractors?
A painting contractor can operate independently or as a subcontractor for a general contractor. Typically, the painting contractor is a small business, employing anywhere from a single individual as a sole proprietor to 20 or 30 painters. See their duties below:
Some painters perform labor-related tasks, including millwork or trim installation, light carpentry, hanging or completing drywall, plaster repairs, small drywall repairs, and wallpaper hanging.
The majority of painters offer both interior and exterior painting services. However, other painters exclusively focus on interior ornamental work, like wallpaper.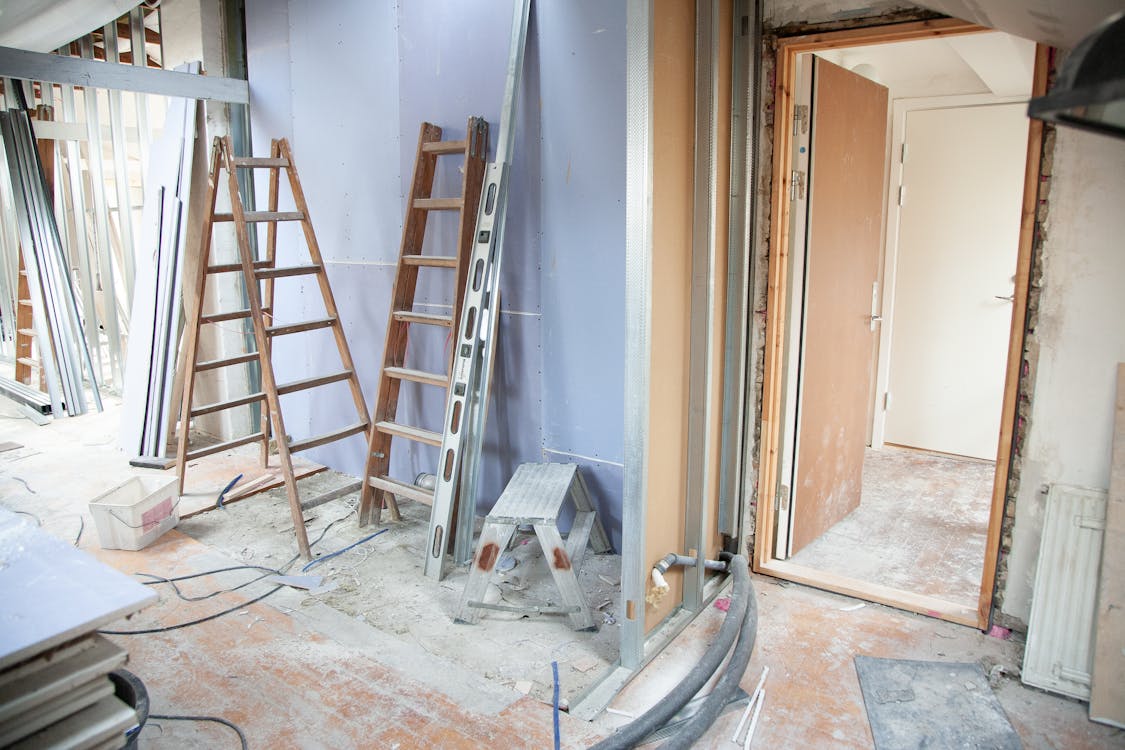 A color consultant can assist with this as choosing colors is one of the first steps in painting a house. There might be an internal color consultant at some of the larger painting contractors. Alternatively, they might be able to put you in touch with a reputable color consultant.
11 Tips for Hiring Painters
The exterior of your home is the first thing guests notice when they arrive, and the paint plays a significant role. Making sure the color looks bright and clean can go a long way toward creating a positive first impression, whether you plan to stay in your house for a long time or are looking to sell. Read on for the practical tips on hiring painting contractors.
Meet the experts. Consult with three or more experienced painters before hiring one. (References from friends and family are recommended.) Likewise, be at home for the first meeting. You may track how long each contractor takes to evaluate your home. The estimate becomes more accurate the longer it takes. Even a seasoned outside painter will require more than a cursory tour of your home. Additionally, enquire about the team size and experience of each contractor.
Define your goals. The quantity of coatings applied is not the only aspect that affects the project's quality and cost. Also important is preparation. Inform the contractors if you want a surface devoid of imperfections from previous paint jobs, but be ready to spend more. Decide what amount of preparation is acceptable and what isn't if you can live with certain flaws.
Calculate costs. Ask each contractor for a documented estimate. A breakdown of labor and material costs, the number of primer and paint coats, the brand and kind of supplies, and a thorough explanation of the extent of surface preparation that will be carried out should all be included.
Look up references and previous work. Obtain a list of contractors' references and give them a call to inquire about their interactions. A track record of glowing recommendations is promising. Verify the quality of each contractor's work by looking at projects from a few years ago to see how they've held up. To assess the expertise of the existing crews, look at recent projects.
Ask for credentials. Although belonging to a trade or community organization doesn't guarantee high-quality work, it does demonstrate dedication and dependability. Make sure the professional has the necessary licensing (s). The Contractor's License Reference Site has the license details for your state. Contact the attorney general's office in your state or a local consumer affairs organization to find out if the contractor has a history of unresolved complaints.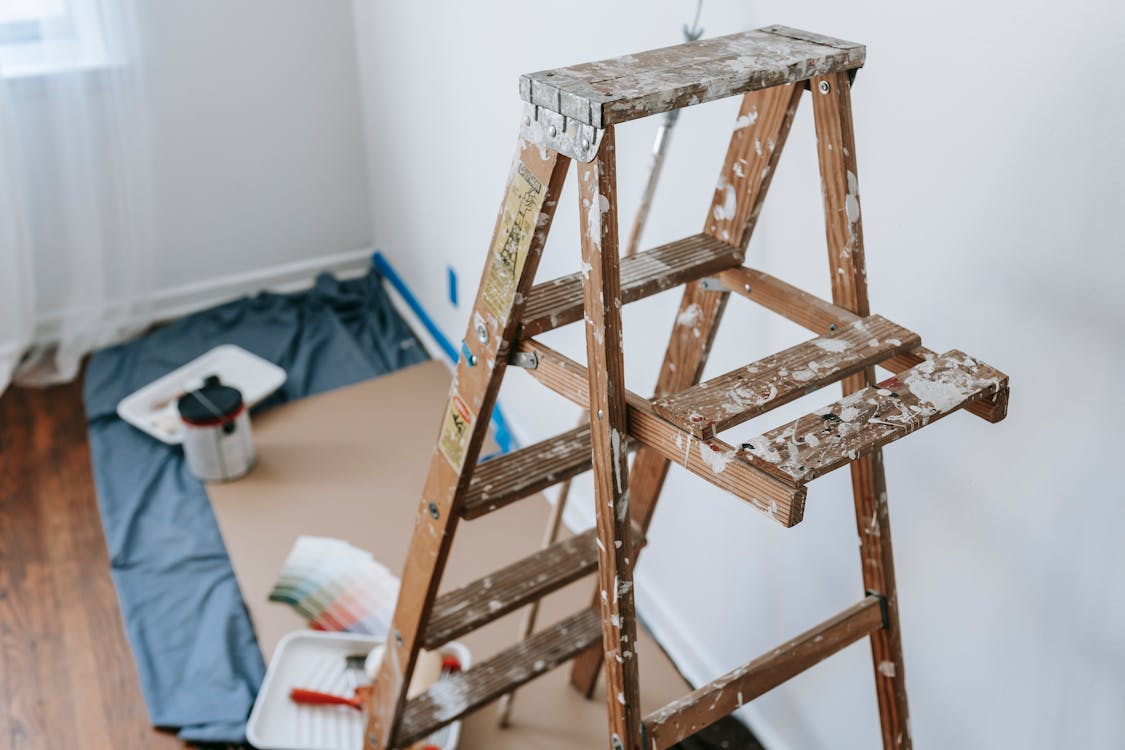 Make sure the contract is complete. Ensure the contract has all pertinent information, including the contractor's name, address, office, mobile phone number, license number, and other specifics from the estimate. Verify that the contract specifies what is and isn't covered by the work.
Obtain a copy of the painter's workers' compensation and liability insurance certificates. You might be liable if, for instance, the team drops a ladder on your neighbor's car or one of them is harmed while working if he doesn't have insurance.
Request a year or two warranty period. Within two years of finishing the job, the painter should guarantee that any chipping, peeling, blistering, flaking, severe fading, or chalking will be repaired for free or at a minimal cost. If he claims that a guarantee covers the paint itself, keep in mind that labor, which is far more expensive than material, is not covered.
Pick your paint colors. Although your painter could try to persuade you to select a color he likes, use the one you want. According to Handel, "excellent exterior paint acts as a barrier to the environment, shielding your siding from moisture and direct sun exposure." This significantly lowers the likelihood of weather-related deterioration. Members of CR can view our most recent paint ratings below for the best paints.
Search for lead paint. Older paint coatings might contain lead if your property was constructed before 1978. That implies that additional safety measures may be necessary for the painter to avoid any risks. Learn how to determine whether lead paint is present in your home to determine what steps your contractor must take before removing it.
Perform a thorough inspection. Don't pay a sizable deposit up front for the project. Although every contractor is different, a deposit of 10% to 15% is appropriate. Additionally, perform a thorough walk-around inspection of the home before making the last payment to ensure nothing was missed. Make no final payment until you are completely satisfied with the outcome of the job.
How Should You Talk To a Painter?
Unlike speaking with an electrician, you do not need to understand technical jargon. Most house painting professionals are adept at explaining things to the homeowner. It would help if you talked about the following issues:
Is the estimated price for the paint included?
What kind of paint plans does the contractor have?
How much would top-notch paint cost?
Is priming required?
If interior surfaces need to be cleaned, how should it be done?
How will the siding be cleaned on exteriors?
How many paint coats will be applied?
How will the areas that can't be painted be protected?
How much time will the task take?
Is it desirable if we leave the house while work is done?
Will masking tape surround the cut-in technique or the trim?
Do you need to buy your paint?
It varies. Owning your paint first sounds like a smart move. While lowering the overall expenses, you'd pay the painting contractor; it allows you to select the precise colors and combinations for your walls.
Taking advantage of sales and discounts at the neighborhood retailer is another way to reduce the price of paint.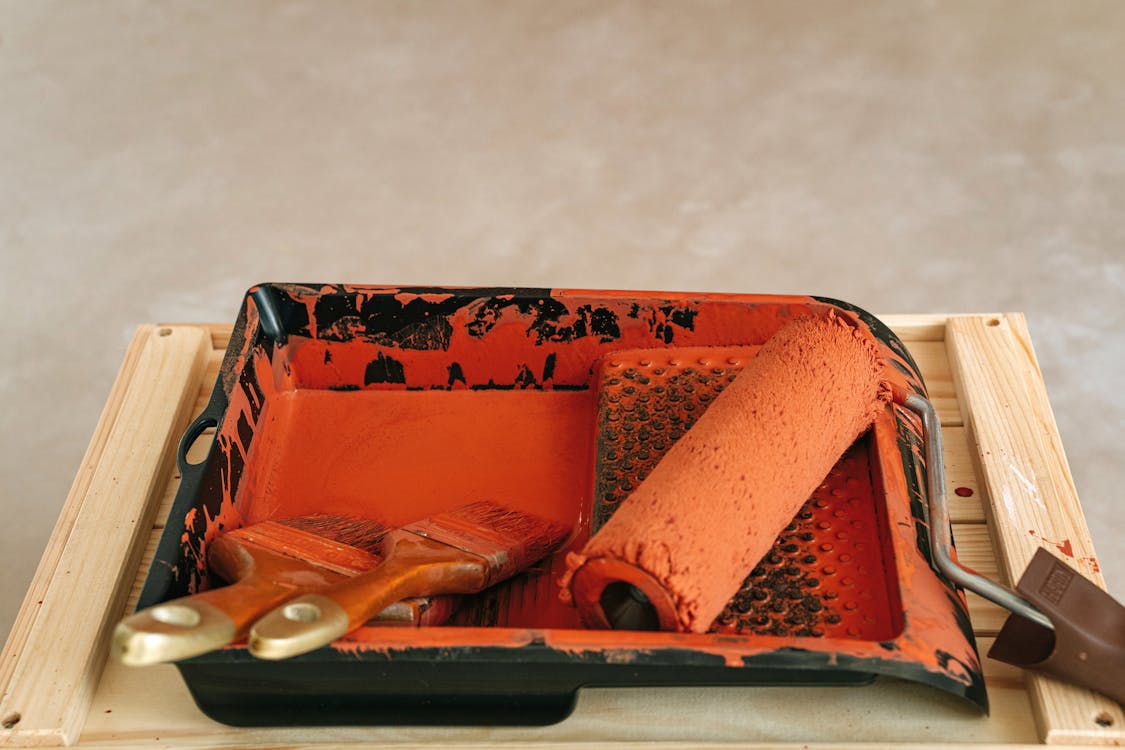 However, the drawbacks of buying your paint frequently outweigh any potential advantages. For illustration:
You'll probably select low-quality paint.
If you haven't worked in the painting business for a while, you're more prone to pick cheap paints to save money. Additionally, the majority of the paints you consider to be high-quality don't meet professional painters' standards. As a result, they cannot provide the finish you had in mind.
You might not have chosen the right paint for your project.
Contrary to popular belief, there is no one-size-fits-all paint. Various parameters, such as temperature, humidity, surface condition, traffic, etc., determine which paint, primer, and stain are needed for each job.
Therefore, it is best to leave the task to the professionals unless you are certain what kind of paint is needed for the project.
You waste time and energy.
It seems counterintuitive to decide to do a ton of research and paint comparisons after hiring a pro painter. When the painter knows to select the paints most suited for your home in a shorter amount of time, you'll waste a lot of time and effort.
Are you Ready to Hire Pro Painters?
If you use these suggestions, finding a painter that suits your requirements and budget will be simple. Ready to renovate your walls?
Become a partner today.